Premier League: Everton boss Roberto Martinez ready for first Merseyside derby
Roberto Martinez has predicted a classic game as he looks forward to his first experience of the Merseyside derby.
Last Updated: 23/11/13 12:18pm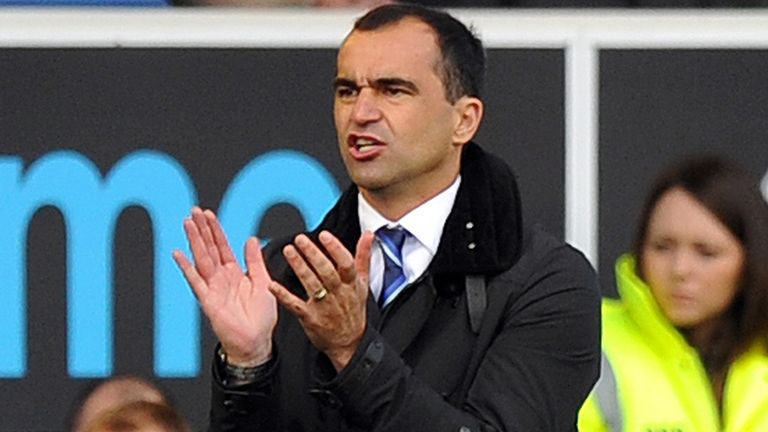 The Spaniard replaced David Moyes at the Everton helm in the summer and is excited about the prospect of welcoming Brendan Rodgers' Reds to Goodison Park on Saturday after the international break.
Both sides haves made strong starts to the season and Martinez believes this will add to the occasion and make it an even greater spectacle than usual.
"You can tell it's got a special feel about it and especially now that both teams are in very good positions after strong starts to the season," he told the club's official website.
"So, it's going to be a good fixture - an important fixture. But, I think more importantly, a real football celebration of how well the two teams have started so far.
"It's an exciting fixture in the football calendar, never mind just in Liverpool. So, there's been a lot of talk, a lot of stories mentioned around the derbies, so I'm really, really looking forward to seeing Goodison in such an exciting fixture."
Martinez reckons it is the history of the rivalry that puts the Merseyside derby in a league of its own, while he says the playing styles of the two teams should ensure it is an absorbing game.
He explained: "From my point of view, it's the most exciting one for the history that is surrounding the game and the passion of the fans.
"It makes it a really, really important game. I think the two teams are now sharing a similar football style, which is going to make it a really fascinating game of football. I think from every single angle you want to measure a derby game; this one could be as good as any if you are looking throughout the football world.
"So, you can imagine the ingredients are there and I think the quality that the two squads are bringing to the game is going to make it a special football game."