Sylvain Distin insists Everton are still targeting a top-four finish
Everton defender Sylvain Distin insists they are still targeting a top-four finish in the Premier League.
Last Updated: 27/03/14 10:41am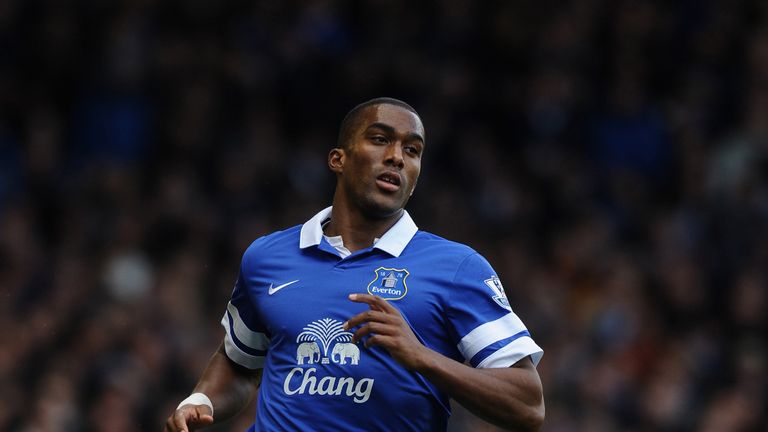 The 3-2 win over Swansea at Goodison Park on Saturday moved Roberto Martinez's side up to fifth place in the table and within eight points of fourth-placed Arsenal with a match in hand.
The Europa League still remains the most likely outcome for Everton - who face the Gunners at home on April 6 - but Distin said they will continue to push for a Champions League spot until it is taken out of their reach.
"The dream is always alive as long as it is mathematically possible," said the Frenchman.
"We are not in a position where we have to focus on the team above us. We cannot depend on them dropping points so there is no point looking at it now.
"Every single game is important. This one is no more important than the previous one. We just want to win games.
"You have to win. If you want to be successful, you can't start a game thinking it will be okay to draw this one."