Transfer News: Gareth Barry to decide on Everton future at the end of the season
Gareth Barry has stated that a top-four place will not affect his decision whether to sign a permanent deal at Everton.
Last Updated: 20/04/14 1:10pm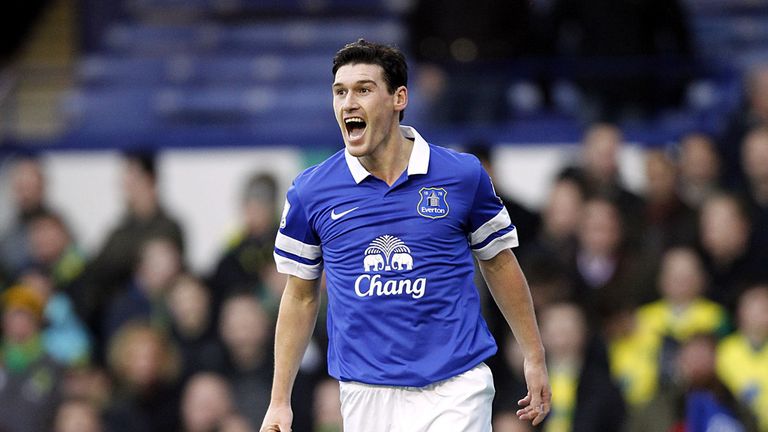 The midfielder has impressed during a season-long loan at Goodison Park from Manchester City and Roberto Martinez wants to keep hold of the 33-year-old.
Barry has been influential in Everton's push to finish in the top four, with Martinez's side a point adrift of Arsenal with four games to play.
The England international does not plan to make a decision on his future until the summer, but confirmed a Champions League spot will not be the key factor.
"I'm desperate for this club to qualify for the Champions League," said Barry.
"But in terms of my future and Everton being in the Champions League or Europa League, I don't think it will have any effect on my decision.
"I definitely want to play as long as possible, as long as I'm playing to a standard I'm happy with.
"Roberto and I spoke at the beginning of the season and said we would look at it at the end. We said we would see how it goes. See where we are.
"I will make my decision on my future then. If the club offer me a contract and show me they want me, then it is a possibility."
Barry, who had spent four years at City before joining Everton on loan, also expressed his disappointment that he was not given a chance at the Etihad Stadium by manager Manuel Pellegrini.
He added: "I told the manager at the time that I'm confident and you are making the wrong decision.
"I still feel I can compete with these players here. But that is football, opinions. And in the end I had to respect him and move on.
"When somebody tells you they don't think you are good enough, that your face doesn't fit, you don't just roll over.
"You have got to back yourself. I had a few conversations but the manager's mind was made up. I presumed he had watched previous games and made his mind up on that.
"I said when he first came here that I wanted him to see me train, to see me play in a few pre-season games. I felt I gave a good account of myself. But once somebody's mind is made up, sometimes that's it.
"Any rejection hurts in life but that was that chapter. And as soon as I came through the doors here that was all forgotten about."