Reading boss Brian McDermott insists he was 'proud' of his players after Manchester United loss
Reading boss Brian McDermott could only praise his players despite seeing them go down 4-3 to Manchester United.
Last Updated: 02/12/12 2:35pm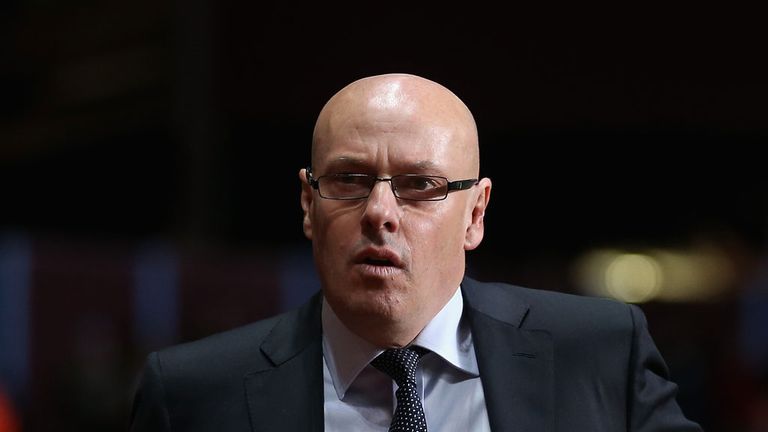 Reading twice led at the Madejski Stadium as a frantic opening 34 minutes saw all seven goals go in.
United ran out winners, but McDermott insisted he was 'proud' of his players.
"I was proud of the efforts and that first-half performance from our players. It wasn't just effort alone, there was quality as well in the way we passed the ball," he said.
"It was an incredible game really, and we've had a few of those this season. We played for our supporters, they want to see us get the results and they will come.
"You see the confidence levels from our players, and look at the way we passed the ball and got crosses into the box. We caused them a lot of problems today and I thought with the late set play Morrison was going to score.
"I think we're becoming everybody's second team at this rate! But our fans are the most important, they can see the players never give up and we led Manchester United twice. We know what our agenda is in this league and we just keep going, now we move on to Southampton. There's no problem with competition and it's a different challenge for us.
"The crowd were really behind us in that first half, they saw some real good quality play.
"I'm disappointed that we haven't come away with anything, but that's the nature of this league. Last season we were winning game after game, this season we've just got to hang in there. We have to be different here and get the results whatever way we can."
McDermott was quick to highlight the progress the club have made in recent times.
"If you consider where we were almost three years ago, when we'd just been beaten 4-1 at Plymouth - we were staring League One in the face. And look at how far we've come in that three years - it's a great achievement by everybody at the club," he said.
"The lads will be disappointed today but we know the calibre of the opposition in this division, we know the calibre of Manchester United. Manchester United are synonymous with everything that is good about football.
"They have top quality players, Rooney, van Persie, Young, the list goes on. We are Reading, we have to do things differently and do things our way."