Hugo Lloris one of the best in the world, says Tottenham manager Mauricio Pochettino
Last Updated: 19/10/16 7:46am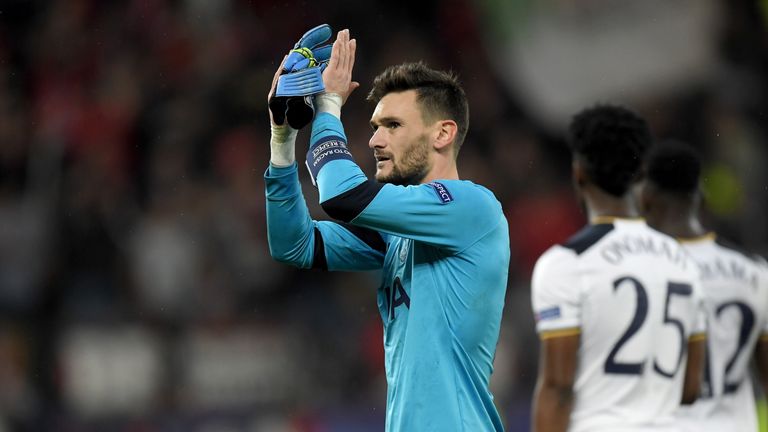 Mauricio Pochettino hailed goalkeeper Hugo Lloris after his brilliant display rescued a Champions League point for Tottenham in their goalless draw at Bayer Leverkusen on Tuesday.
After a quiet first half which his side dominated, Lloris had a busy second 45 minutes at the BayArena as Leverkusen piled the pressure on the visitors.
And Pochettino singled out his goalkeeper's outstanding display as he repeatedly denied the Leverkusen attack, including a stunning save to deny Javier Hernandez.
"We were better in the first half, they were better in the second," Pochettino said. "Some brilliant saves from our keeper kept us in the game.
"I can only say good things about him, he's a fantastic goalkeeper, one of the best in the world.
"He showed in every action that he's one of the best, I think he's having the best moments of his career."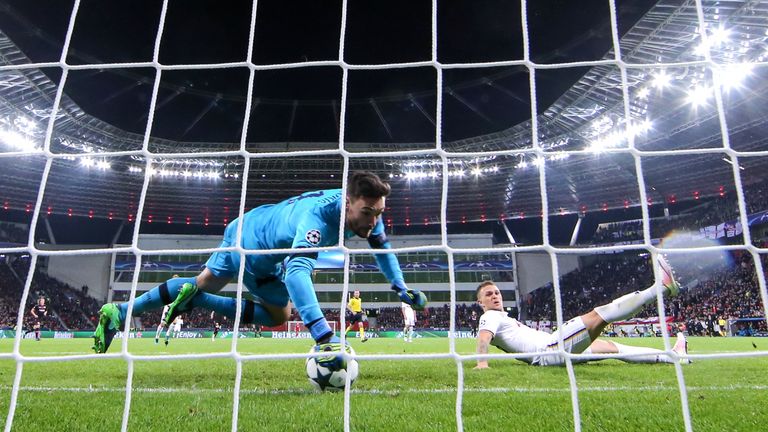 Having now drawn their three group games, Leverkusen are third with three points while Spurs stay second behind leaders Monaco, who drew 1-1 at bottom side CSKA Moscow.
Pochettino thought it was an important point for his side, who clash with Leverkusen again on November 2 at Wembley.
"It was a strong point, an important one for us, so we need to be happy with that," he said.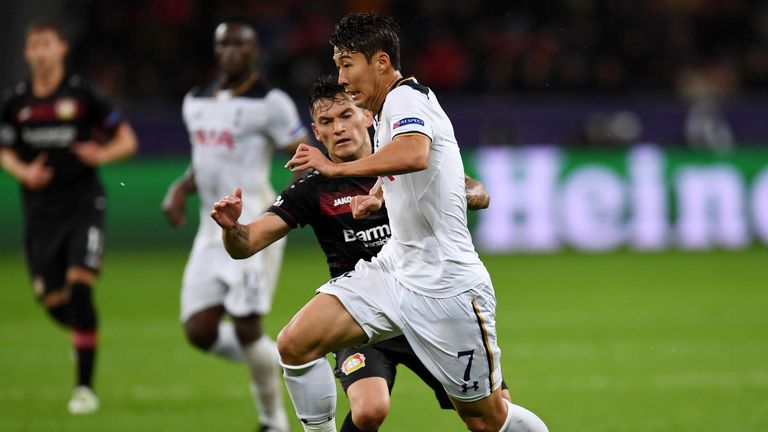 "We're still in the same position we were before the game, we're still fighting. We have to win our remaining games and believe we can get to the next round.
"It's a very competitive group, it was important to get a point from here, especially as CSKA Moscow and Monaco drew."
Pochettino also gave an update on the fitness on both Toby Alderweireld and Harry Kane.
Pochettino said it would be "difficult" for Alderweireld to face Bournemouth on Saturday but a return against Leicester the weekend after remains a possibility.
Kane is alos not ready to feature when Tottenham travel to Bournemouth, live on Sky Sports on Saturday but both players could be back for the return fixture against Leverkusen at Wembley next month, when victory would put them in a commanding position to progress.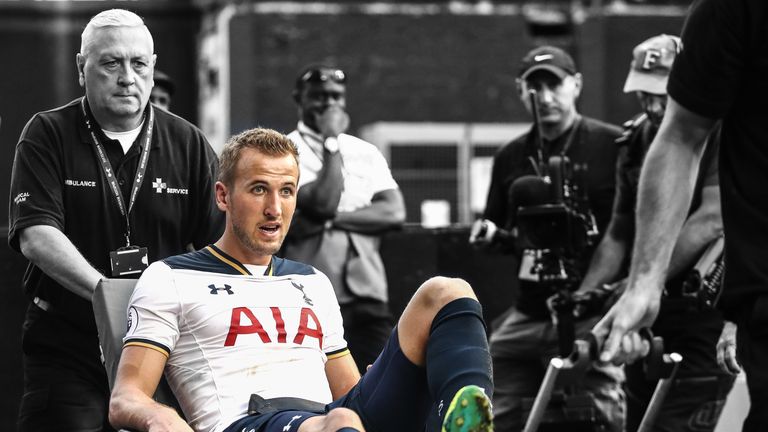 "Harry has no chance for the weekend," he said.
"He's only just started running on grass, he's not training with the team yet, so he's not ready. There's no chance for any involvement this weekend."
"Also on Toby Alderweireld, he had the scan yesterday".
"The scan was clear, no problems but we need to wait because it was a very heavy knock and we have to see. It will be difficult for the weekend."
You can watch Chelsea v Man Utd, plus England's tour of Bangladesh and the US Grand Prix on Sky Sports. Upgrade now and enjoy six months at half price!