Gareth Southgate admits England risk 'shambles' label over Dele Alli
By James Dale
Last Updated: 28/09/17 2:50pm
Gareth Southgate admits England risk being labelled a "shambles" for including Dele Alli in their squad despite a possible FIFA ban.
Alli was named in the 26-man party for England's final two World Cup qualifiers next month, though he could yet be ruled out for both fixtures if he is suspended by FIFA for making an offensive gesture during England's 2-1 win over Slovakia at Wembley last month.
England have asked FIFA to be told of any disciplinary action against Alli as soon as possible, with the world governing body set to conclude their hearing on Thursday.
"Obviously we run the risk of looking a shambles because he could be withdrawn again in half an hour," Southgate said, after naming his England squad.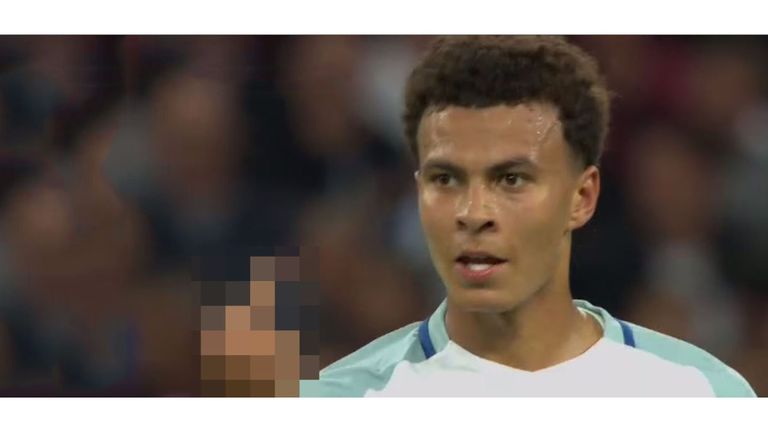 "Our hope is that common sense prevails and he is available for the matches, but we have to wait and see."
The FA will appeal if Alli is served a ban that would see him miss England's opening two World Cup fixtures in Russia next year, according to Sky sources, with the midfielder facing a maximum suspension of four games.
"We have to look at what comes out of the hearing and then go from there," Southgate added. "We've given our side of the events, Dele's given his, we just have to wait and see what happens next.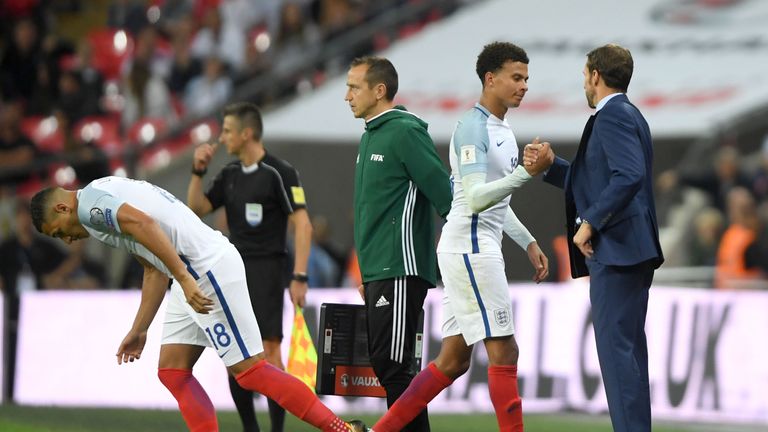 "I've had a good chat with Dele about lots of different things, the biggest disappointment for him is missing football.
"The upshot of this is he recognises the responsibility, that it's important for him and for us that he is available. We've still got to qualify and we've got two important matches. So we hope to have him available.
"He's a young player, and young people make mistakes - old people make mistakes - for certain he knows something like that won't happen again."