Tottenham midfielder Christian Eriksen backs under-fire boss Andre Villas-Boas
Christian Eriksen has backed Spurs boss Andre Villas-Boas and called for him to be given time to get things right.
Last Updated: 30/11/13 11:59am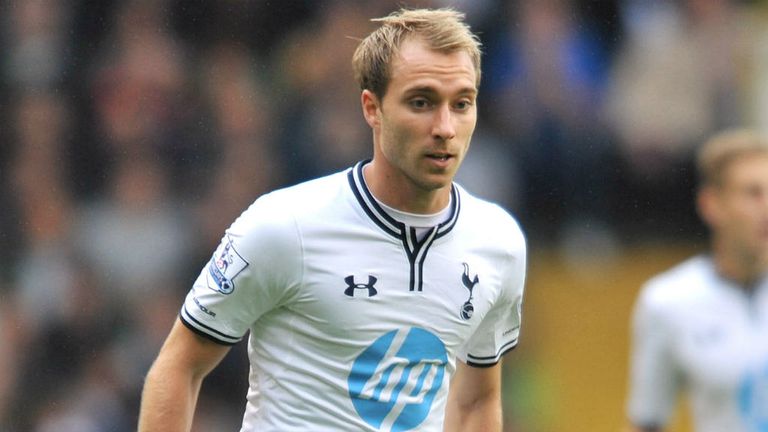 Villas-Boas's future has been the subject of conjecture this week in the wake of Tottenham's humiliating 6-0 defeat to Manchester City last weekend.
Eriksen, who joined Tottenham in the summer from Ajax, is confident Villas-Boas will turn things around and believes their seven summer signings need time to adapt to English football before they can show their best form.
"We have a good manager," Eriksen told the Telegraph. "He's really young (36). If you sit him next to Brad [Friedel, 42], then he's really young.
"He seems like he really wants us to play offensive football, doing our thing. Unluckily it hasn't been what he wished for.
"When the players understand what he wants it will get better and better. It is about patience. It's always difficult [bedding in new players].
"I've had an OK beginning. I'm new. I'm just trying to find my way.
"The bond between the players is really good. I don't think anybody dislikes anybody."
Meanwhile, Eriksen believes Tottenham can still win the Premier League title this term despite being eight points behind league leaders Arsenal.
"Everybody can win the league this year," added Eriksen. "If you win a game you are number two in the league - if you lose you're number nine. It's really close. It's fun."