Championship: Blackburn manager Gary Bowyer hails Jason Lowe in 1-0 win against Middlesbrough
Blackburn boss Gary Bowyer hailed Jason Lowe in the 1-0 win over Middlesbrough, while Mark Venus defended his side.
Last Updated: 02/11/13 6:43pm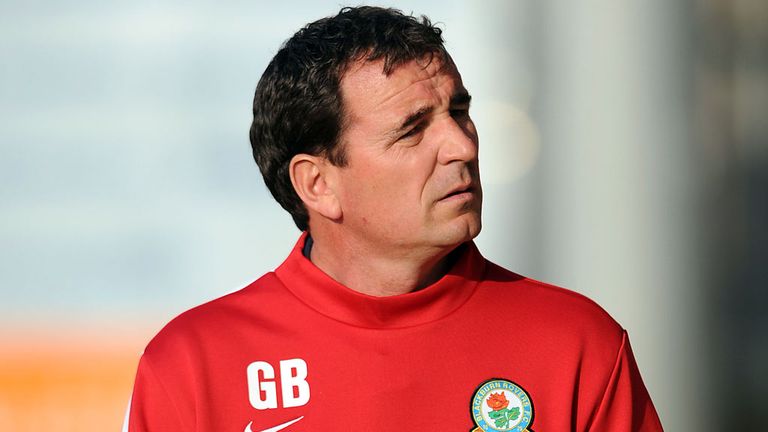 Lowe's spectacular drive after 75 minutes secured three points for Blackburn after three games without tasting victory.
It was the 22-year-old's first goal in his 96th game for the club and Bowyer was quick to praise his improvement after he helped Blackburn end a run of three games without a win.
"Full credit to him. He works very, very hard, looking to improve his game all the time and adding goals to it was part of his area for improvement. Not a bad way to open your account is it?" Bowyer said.
"He's a great example for any young player in our Academy and any young player up and down the country of what can be achieved when you work as hard as he does.
"He analyses his own game and works tirelessly hard to get the best out of it."
Bowyer felt his sign edged the hard-fought match, which ended a five-game winless run against Middlesbrough.
He said: "I thought their goalkeeper made an outstanding save from Jordan Rhodes in the first half and we had a couple of half chances in the first half, and we had a great shout for a penalty in the second half.
"It was a tough game though, there wasn't much in it, that's for sure.
"We know what we're trying to do and how hard everybody is working. We just go game by game and treat each game with the respect that it deserves."
Middlesbrough caretaker manager Mark Venus had nothing but praise for the way the players have responded to him, despite losing his first game in caretaker charge. The result leaves Boro still searching for back-to-back wins this calendar year.
"I think it was a hard-fought game with two teams competing well and it was a great goal to decide the game," Venus said.
"I feel we didn't lose that game through lack of effort or desire. They were all tired at the end and gave everything they had."
Venus admitted that his side didn't do enough to win the game and the result leaves Boro without a win on the road since their visit to Charlton in August.
He said: "Blackburn to be fair kept the ball a bit better and were a bit more progressive but we're not a team at the top of the league. We're trying to improve and need to improve in those aspects of the game, and we knew that before the game.
"We came, got organised but probably didn't make their goalkeeper make enough saves to be honest."
Boro's caretaker manager said he has not heard anything regarding the search for the club's next permanent manager but is committed to continuing and giving whoever the new manager is a club in the best shape as possible.
He said: "I don't know (about the manager search). I just carry on. I'm sure the chairman is doing what is best for the club and he needs to.
"We need to pick results up from the players and staff.
"We have a wonderful club with a wonderful set of supporters."