Aston Villa defender Joleon Lescott causes Twitter storm
By Rory O'Callaghan
Last Updated: 14/02/16 7:14pm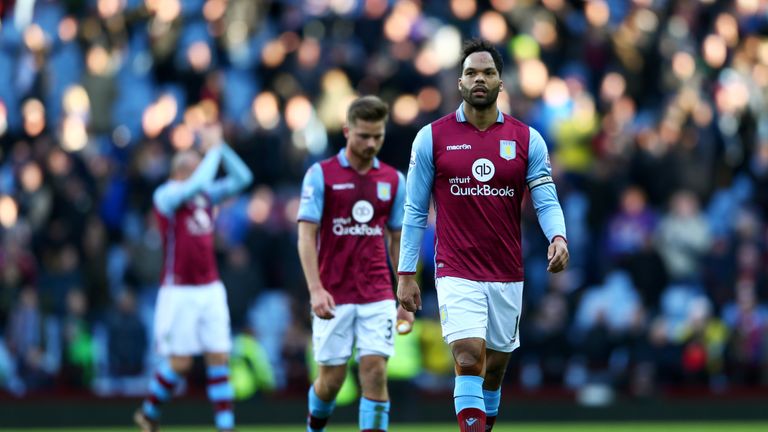 Aston Villa defender Joleon Lescott caused a Twitter storm on Sunday after tweeting a picture of an £125,000 sports car - just hours after a 6-0 loss at home to Liverpool.
Lescott, 33, took to social media to post an image of a Mercedes-AMG S 63 Coupe, despite the defeat which leaves Villa eight points adrift of safety at the bottom of the Premier League.
Many Villa supporters reacted angrily to the post, some citing it as "disrespectful", "inappropriate" and a "disgrace".
Lescott released a statement via his Twitter account claiming that the tweet had been posted accidentally.
The statement read: "I'm not one for tweeting after games whether it's a good, bad or indifferent result but I would like to apologise for the performance today, personally and collectively. Liverpool are and were better than us today but that doesn't excuse mine and the team's lack of commitment for 90 minutes. Again apologies to all the fans.
"I would like to add that the tweet sent out from my account involving a picture of a car was a total accident, it happened while driving and my phone was in my pocket."
Lescott has made only 18 Premier League starts since signing for Villa from West Bromwich Albion in 2015.
Sky Sports contacted Aston Villa but no one was available for comment.