Transfer news: Aston Villa boss Paul Lambert says striker Darren Bent will not leave
Aston Villa manager Paul Lambert has refuted claims that Darren Bent will leave the club in the January transfer window.
Last Updated: 20/10/12 10:28am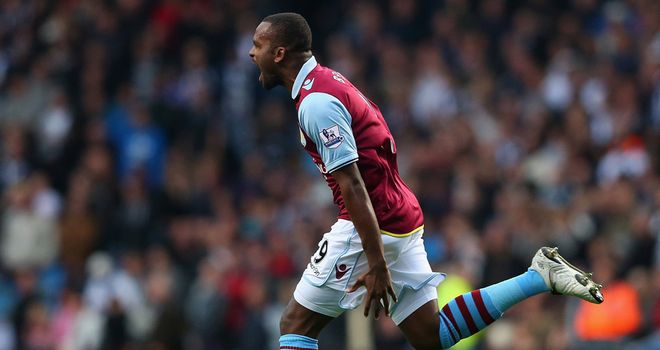 The Scot has left Bent on the bench for Villa's last two Premier League games in favour of new signing Christian Benteke, but Lambert has indicated that he expects a positive response from the England international.
Any suggestion that the striker may be set for a move in the January transfer window was wide of the mark, the manager insisted.
"When the window opens, you can't stop people from trying to get your players," Lambert said.
"You can't stop it. The only way to stop it is when people ring you to ask about players. I just say yes or no.
"Will Bent still be at Villa in February? Yes, I don't see any reason for him not to be at all. None whatsoever."
Lambert also refuted reports that Bent was unhappy with his current situation at the West Midlands club.
"I'm pretty sure Darren will come back strongly. I don't think he'll take it lying down."
He added: "There's nothing wrong with getting a knock at times, nothing wrong with it. He'll bounce back from it. He's only missed two games. He's nothing to prove to me or anybody else. I know what he can do.
"Everybody's in the same boat, it's not just Darren. I don't think you can never have a guaranteed player. I also think you have to keep on earning it (a place in the team). If you do that, it's fine."
Bent has started five Premier League games this season, scoring two goals.