Paul Lambert says Villa can cope with the physical challenges of the top flight
Paul Lambert says his Villa youngsters are more than capable of coping with the physical challenges of the top flight.
Last Updated: 09/12/12 4:06pm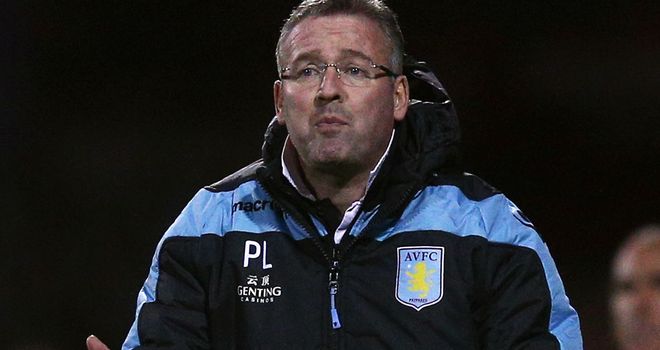 Many felt that some of Villa's younger players were likely to be outmuscled this season but, on Sunday, they coped well with strong, tall Stoke City team.
Although the match at Villa Park ended goalless, the hosts conjured up the majority of the chances.
Lambert admits: "When they go out there to play, I trust them. Some of the football we're playing has been very good.
"When I came here, I knew be it would be a long-term thing and that's what we're trying to do.
"I am not just putting them out there to learn. I know they can handle it and the last few weeks we've been very good.
"I was delighted with the way we coped with Stoke's strength. It is hard to keep Stoke at bay with the way they play.
"I was asked before the game how we would combat that and I think we used our strengths by playing football. I thought we were excellent."