Transfer news: West Ham's Mohamed Diame could leave, says Sam Allardyce
The future of Mohamed Diame at West Ham United remains unclear amid reports of interest from Arsenal and Villa.
Last Updated: 31/01/13 9:21pm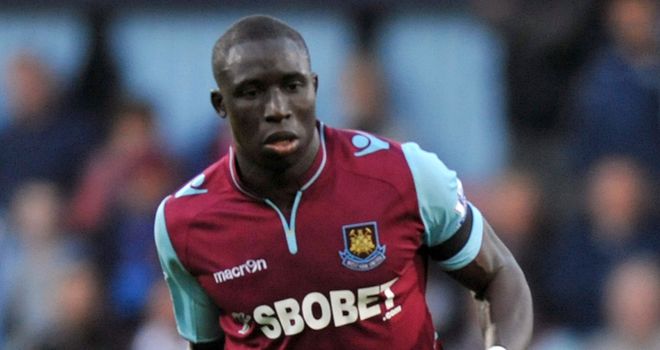 Arsenal and Aston Villa are both interested in the 25-year-old Senegal international, who was only signed last summer but has a £3.5million release clause in his contract at Upton Park.
There has yet to be a bid for Diame, according to Allardyce, but that situation is subject to change ahead of Thursday's transfer deadline.
"My understanding is that it's total confusion," said Allardyce in the build-up to Wednesday's Premier League London derby at Fulham. "I'm as confused as anyone by what's happening.
"I'm sat there listening to what's going on but, deep down inside, behind the scenes, I speak to the chairman and, where we are at the moment, we're relatively comfortable regarding Mo Diame."
But Allardyce added: "Whatever he says to me today might change in an hour's time. Whatever he says now, if Manchester United ring up in one hour's time, he's not going to want to stay, is he?
"So it doesn't matter what he's saying now. It could change between now and 11 o'clock Thursday night in the flick of a text, or an email, or a phone call.
"There are certain situations where, yes, we might lose the player. I hope we don't. But if the situation develops accordingly, there's going to be the chance we lose him. We're trying to keep him."
Carlton Cole is another player who Allardyce does not expect to leave West Ham but there has been interest from Turkish club Kasimpasa.
The striker has just six months left on his contract and could be behind loan signings Andy Carroll and Marouane Chamakh in Allardyce's plans.
To find out more about live football on Sky sports, Click here