Aston Villa boss Paul Lambert to snub Norwich board on Saturday
Aston Villa boss Paul Lambert has insisted he will not attempt to bury the hatchet with the Norwich board.
Last Updated: 21/09/13 12:02pm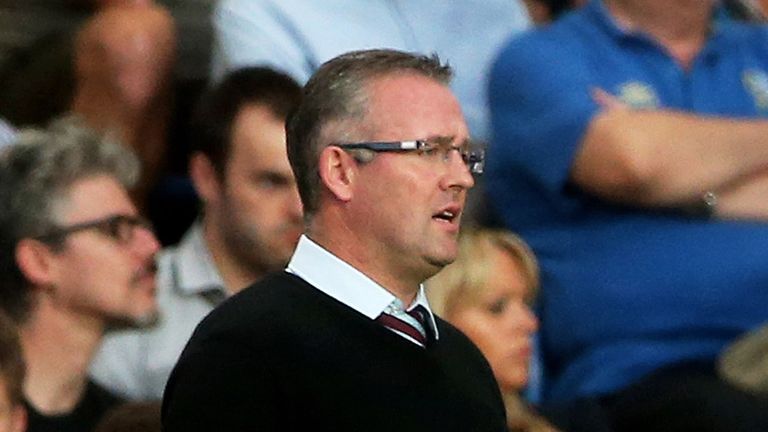 The Scot became embroiled in a bitter fall-out with the club after he agreed to take over at Villa last summer, and he has steadfastly refused to reveal the cause of the dispute.
But Lambert has made no secret of his anger over his treatment and he will be keeping his distance from the Canaries boardroom this weekend, although he revealed he has no animosity with the Norwich fans.
When asked if he will try to reconcile with the Norwich board, he said: "No. There will be none of that.
"But the fans have always been good with me. There's no animosity. As I said, it's gone.
"I don't have anything to prove. The Norwich thing is finished. It's gone. The two times I've been back the majority of the crowd have been really good with me.
"Whether it's Norwich or anyone else we're playing, we've got to try to bounce back.
"I had three great years at Norwich. The fans were great, the lads who played for me were great and I had nothing but good memories there. But what happened after that, happened."
Lambert has also urged his players to bounce back from last week's home defeat to Newcastle, their third straight reverse after narrow losses to Chelsea and Liverpool.
"We don't play any other way than trying to win," he said. "We'll go down there with a great following and if the fans are anything like they were the last time we went there then it'll make it a good atmosphere.
"We had two great wins there last season and we'll try to win again. We know we've got a good record there.
"Norwich have got some new players there who I don't know. One or two are still there that I worked with but it's a new team that they've got. It'll be a difficult game but we can go there and win.
"If we can keep the form we showed in the first three games then I'm not going to be all doom and gloom after one game.
"It's gone. We didn't play as well as we had to and while we don't dwell too much on it when we win, we certainly don't dwell on it if we lose.
"I don't come in on a Monday morning and the place is doom and gloom. You can't work like that. You've got to get them back up and get them going again.
"It's only one game and you have to bounce back as quick as you can."