Newcastle lose High Court challenge regarding document seizure
By Sky Sports News
Last Updated: 04/10/17 3:28pm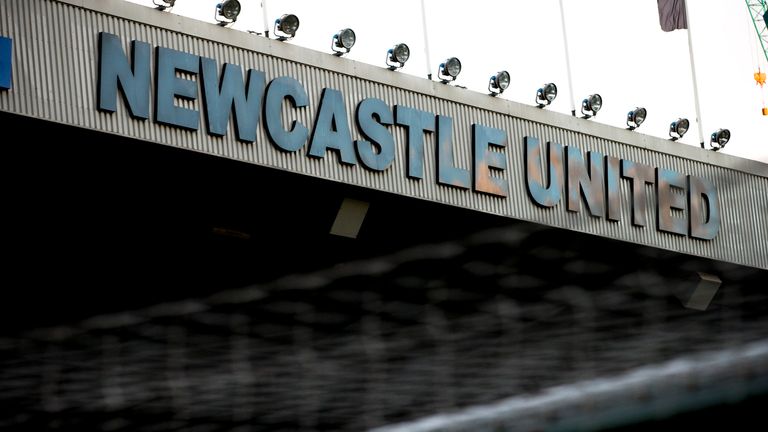 Newcastle United have lost a High Court challenge over the seizure of documents by tax officials investigating the financial affairs of several football clubs.
St James' Park and West Ham United's ground were raided in April by HM Revenue and Customs (HMRC), as part of a probe into suspected income tax and National Insurance fraud.
Newcastle's managing director, Lee Charnley, whose home was also searched, was among a number of senior European football officials arrested and later released without charge.
Business and financial records were seized, as well as computers and mobile phones belonging to the club, which is back in the Premier League this season after winning the Championship last term.
A statement by Newcastle read: "We are disappointed with this decision given the Court's findings. We are considering all of our options with our advisers, including whether to pursue an appeal."
The HMRC investigation centres on football agents and payments made in transfer dealings between English and French clubs.
Two judges sitting in London on Wednesday rejected a challenge by Newcastle over the legality of search-and-seize orders obtained by HMRC from a judge at Leeds Crown Court.
Announcing the decision to dismiss the club's application for judicial review, Lord Justice Beatson and Mrs Justice Whipple ruled: "The warrants were lawfully issued."
The Royal Courts of Justice ruling included the following passages: "There were some errors in the information provided by HMRC in the application but for the reasons given none of those errors was material.
"We are satisfied that the evidence and facts disclosed by that evidence provide reasonable grounds for the belief that NUFC was engaged in criminality.
"It is self-evident that 'reasonable grounds' for belief are just that. They do not mean that any criminal offence has in fact been committed
"There may, at the end of the investigation, turn out to be innocent explanations for what happened."
An HMRC spokesperson has told Sky Sports News: "We are very pleased with the court's decision, which we are studying in detail.
"We do not comment on individual cases or ongoing investigations."