Manchester City boss Roberto Mancini is unsure of Neymar's situation
Man City manager Roberto Mancini is unsure of Neymar's situation as he prepares to hold talks with Txiki Begiristain.
Last Updated: 05/11/12 7:59am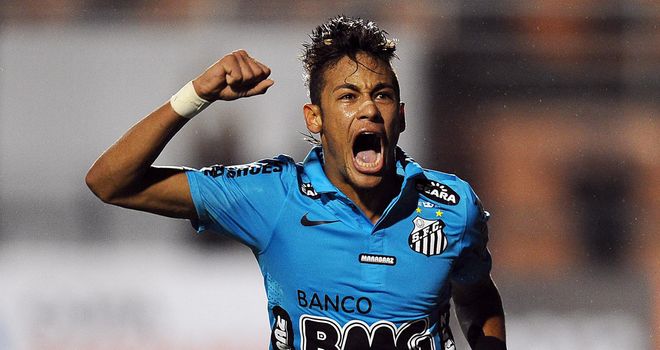 The Premier League champions confirmed the appointment of Begiristain last week, with the Spaniard having previously held a similar position at Barcelona.
Reports have insisted that Barcelona are favourites to eventually sign Brazilian sensation Neymar, but there is speculation that Mancini will ask City to fund a bid for the Santos forward, who scored a hat-trick against Cruzeiro on Saturday night.
Neymar has previously stated he is in no rush to move to Europe and Mancini refused to confirm if he would be interested in trying to sign the hottest prospect in world football.
"I have read that Barcelona are buying Neymar but I don't know if it is true or not," said Mancini.
"When Txiki starts to work here this week, we can start to talk about the future. For us, that is very important.
"Neymar is a Santos player at this moment and I don't know what will happen to him in the future.
"But I am very happy to work now with the sporting director because he knows the situation.
"We have talked on the phone and by messages and now we will meet in the next few days."