Carlos Tevez is much happier Manchester City - thanks to his family
Carlos Tevez is a different man to the one that walked out on Manchester City last season - thanks to his family.
Last Updated: 03/03/13 8:02pm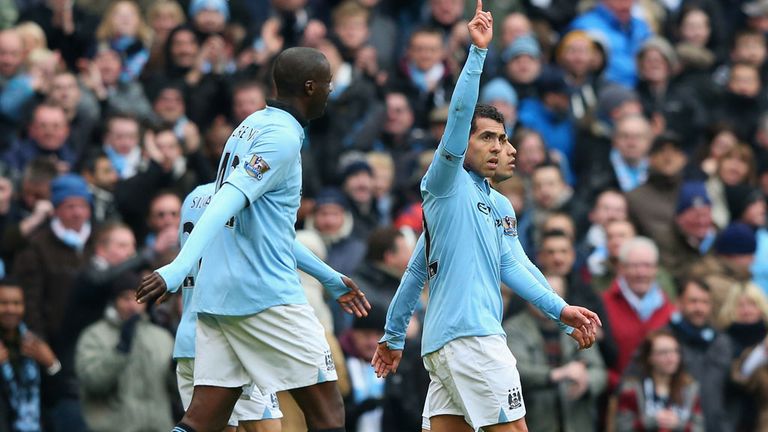 Tevez is striving to re-established himself with the City faithful after he went AWOL for several months last season and admits he is much happier now with his loved ones by his side in England.
"I knew it wasn't going to be easy to come back," Tevez told the Sunday Times. "I'd left City and you could almost say I'd left through the back door.
"But it is almost like there are two Tevezes. There's the Tevez before, who had a problem, and there's the Tevez now, who no longer has problems.
"It totally changes everything, your disposition, your humour, just having the family close. "
"Before, if I wasn't selected I'd be in a terrible mood. Now I'm still gutted but I go home, see my daughters, it takes my mind off it and I feel better.
"I knew it would be difficult for the fans to accept me again.
"But I hope, little by little, match by match...you give everything for the shirt and win them over through hunger for glory.
"I was once a real idol for these fans, they were so supportive of me. I hope I'm able to win them back."