Injury to Jack Rodwell dampened Roberto Mancini's relief after Manchester City's 1-0 win at Aston Villa
Another injury to Jack Rodwell dampened Roberto Mancini's relief after the 1-0 victory at Aston Villa.
Last Updated: 04/03/13 11:46pm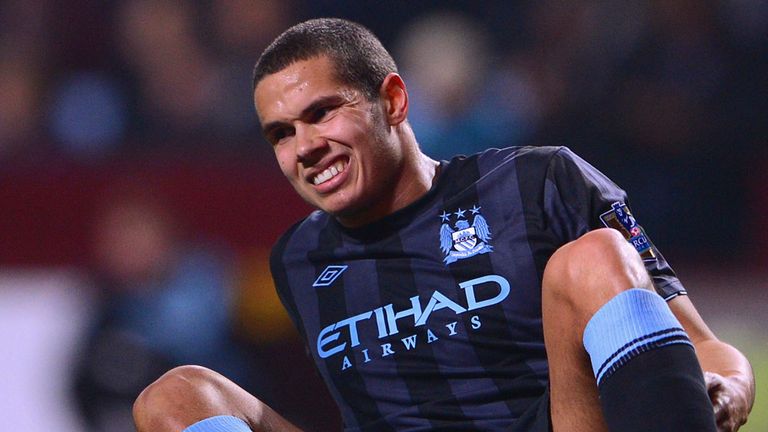 A first half goal from Carlos Tevez was sufficient for the current champions to cut the gap on leaders Manchester United to 12 points.
But midfielder Rodwell suffered a recurrence of his hamstring injury midway through the opening period and will be sidelined for "three to four weeks".
Mancini said: "We are very sorry for Jack, because he is a good guy, a good player, but he is unlucky. It is his hamstring.
"I think it is impossible to resolve his problem after six or seven months because he's had this problem for five or six years and we need maybe more time.
"How long will he be out? Maybe he will be back after the international break, three or four weeks. It is the same injury.
"I am very sorry because he is a young player. He needs to improve but he has played very well against Chelsea and was playing very well tonight."
Mancini repeated his determination that City will not give up on the title without a fight but admits they probably have to win their 10 remaining games.
He said: "It is difficult because we have 30 points to play for and we need to try to win. At the end, we will see what happens. In football everything can happen right up to the last second.
"We probably need to win all 10 matches that are left. We need to win all the matches. If they (United) lose three or four or five games.....it is difficult because they are too strong for this.
"When you have to win always, it is difficult to win every game. But last year we did this. Why can't we do it this year?"
Sergio Aguero was also ruled out with a knee injury and will also miss the weekend FA Cup tie with Barnsley but Mancini is hopeful he will be available for the next league clash with Everton.