Premier League: Pablo Zabaleta not worried about Manchester City's long-term hopes
Pablo Zabaleta is confident there will not be too much of a hangover from Manchester City's defeat by Chelsea on Monday.
Last Updated: 04/02/14 3:48pm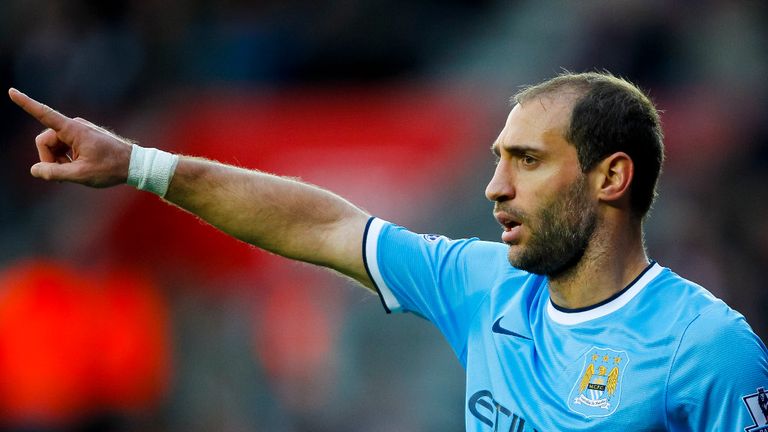 City's free-scoring attack was finally blunted, with the 1-0 defeat ending a run of 11 home Premier League wins on the bounce and marking the first time they had failed to score at the Etihad Stadium since November 2010.
Chelsea pulled level on points with Manuel Pellegrini's men with City wasting a chance to go back to the top of the Premier League.
But Zabaleta feels there is no need to panic, as he said: "We were a little bit frustrated by the result but this is football. Sometimes you can lose games.
"We can learn from mistakes and we see how difficult the Premier League is at the moment. Every game is very difficult.
"We need to keep calm. I think the manager is clever enough to work during the week and show to us on video what we did wrong and try to do well next game.
"It was one of those games that we didn't do our stuff. It was an important game for us to get three points and be back on top of the league.
"We need to think and be positive now and review the game, just to see all the mistakes and try not to make them again. Sometimes when you lose one game it is terrible, but we must be stronger than ever.
"We know we are only two points behind Arsenal and there is still a long way to go. We have got 14 games more to the end of the season. We need to be positive.
"We still have a chance in four competitions. We have important games coming up in February. We need to have a good rest now and be ready for Saturday. That is going to be another tough game, Norwich away."