Premier League: Manchester City skipper Vincent Kompany targets titles
Last Updated: 14/08/14 11:25am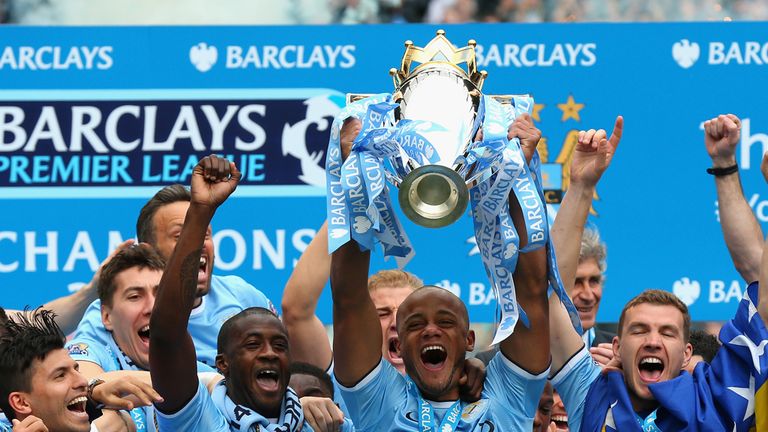 Vincent Kompany has committed to a new contract at Manchester City and is targeting 'four or five' more Premier League titles.
The Belgium international already has two top flight crowns to his name, but says that it is not enough.
Having penned a new five-year deal through to 2019, Kompany hopes to make considerable additions to his medal haul before the day comes for him to leave the Etihad Stadium.
He is determined to ensure that he will depart with an enviable collection of major honours, with everyone connected with City looking to establish domestic dominance.
Kompany said: "If you win the Premier League once, you either stop there or you carry on and win 10.
"That is not going to happen for me now but I am not going to be happy with just two. I want to be able to look back on my career and say that I won four or five at City.
"It's a tough ask but that's the path I've chosen and it's something I'm ready to fight for. It's the kind of challenge I thrive on. If it wasn't there, I would be gone.
"For the last six years the challenge at City has not just been to beat the other teams but also to overcome opinions – and I love that.
"The Premier League is physically demanding. The December and January fixtures are no joke. But let's be honest, we have a lot of resources at City. We are not victims of the situation here.
More games that matter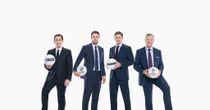 Click here to see Sky Sports' unrivalled schedule of live Premier League fixtures
"The hardest thing is to win the first title. When it comes to retaining it, partially it's a mental thing.
"In our case, I feel there are a lot of red flags, alarm signals from last time. So we have to be really careful not to fall into complacency. And I'm pretty confident that's not going to happen."
Kompany says it was an easy decision for him to remain part of the City set-up, with his new contract set to take him past his 33rd birthday.
The commanding centre-half added: "It's a huge sign of commitment when I see David Silva, Samir Nasri, Aleks Kolarov and Yaya Toure signing new contracts.
"All of those players could have played for the top three clubs in the world and they all decided to believe in City and the project that the club has put forward.
"I have had a strong relationship with this club so it was only natural for me to sign and I am looking forward to the future."