Keith Curle backs "phenomenal" Adel Taarabt to shine at Fulham
Former QPR coach Keith Curle believes Adel Taarabt could prove to be a superb signing for Fulham.
Last Updated: 06/08/13 5:08pm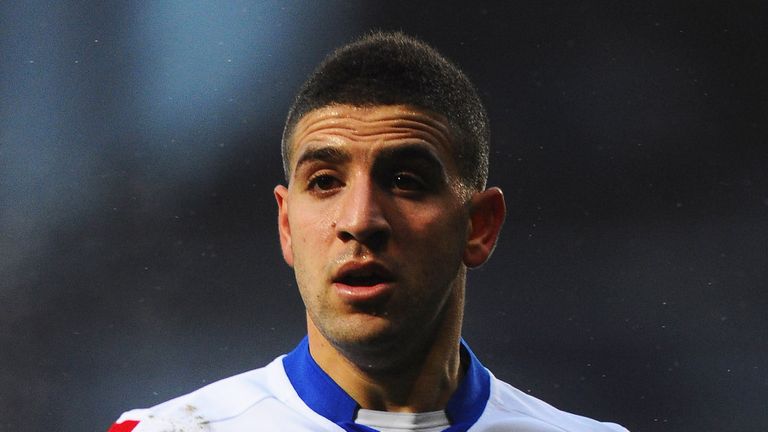 The 24-year-old attacking midfielder has passed a medical with the Cottagers ahead of sealing a season-long loan deal from Rangers.
And Curle, who coached Taarabt during the Super Hoops' promotion season from the Championship in 2010/11, feels the Moroccan can be a major asset.
"If he has the same impact as he did for us at QPR he will be phenomenal," Curle told Sky Sports.
"If you look at the stats from the year we went up from the Championship he scored something like 16 goals, was responsible for about 16 assists. Half of our goals came through Adel.
He is a naturally talented, gifted young man."
Curle admitted that Taarabt can often be a difficult character to work with, but if Martin Jol handles him correctly, Fulham will benefit.
"Sometimes his dedication and professionalism is called into question but he sees the game Adel's way and he has a phenomenal talent," added Curle.
"The way Adel plays the game - and I don't mean to sound disparaging - but he has a total lack of discipline. In the final third, whatever he sees, he tries to do and that is what made him successful for us because we gave him the freedom to do it in the opposition half.
"With Neil (Warnock, former Rangers boss), we built a team of solid professionals - Bradley Orr, Shaun Derry, Clint Hill - and week in, week out we knew exactly what we were going to get from those players and they were our foundations.
"But we knew we needed the icing on the cake and with Adel within two weeks of training we identified what a talent he was. He could do things that myself and Neil had never been near before with a player.
"Knowing Adel, I think he wants to be loved. He needs that and to be the focal point of the team. Martin Jol will know him because he brought him to England with Tottenham.
"He knows he has got a player who can open doors at the top level."