Wigan's Roberto Martinez believes anxiety is becoming a problem
Roberto Martinez believes anxiety levels are making Wigan's task difficult when they play at home.
Last Updated: 03/02/13 1:57pm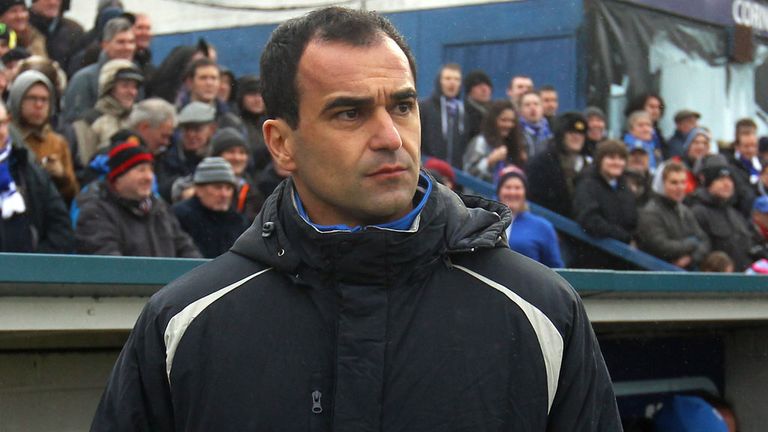 Martinez praised his charges for their doggedness as they rescued a last-gasp point in a 2-2 draw with fellow strugglers Southampton.
And the Latics manager has called for the supporters to get right behind the team in their remaining fixtures at the DW Stadium.
"I think we allowed Southampton's pressure to be very effective," Martinez said.
"I don't think we were quick enough with our short passing and we couldn't get away from that first line of pressure that Southampton had. All of a sudden they were a real threat.
"In any sport, when you go into a game where there's huge expectation it becomes a lot harder. That was quite evident.
"I've never seen our crowd as frustrated and as worried as they were. We all need to learn that we've got six games left at home, every single game is an opportunity to get points and we need to enjoy the challenge and be as good as we can be.
"The character we showed to get back on level terms is exactly what we need in this final third of the season."