Zakuani, Mendez-Laing, Sinclair and Barnett transfer-listed at Peterborough
Peterborough United have transfer-listed four of their first-team squad following a 'breach of club discipline'.
Last Updated: 15/11/12 2:16pm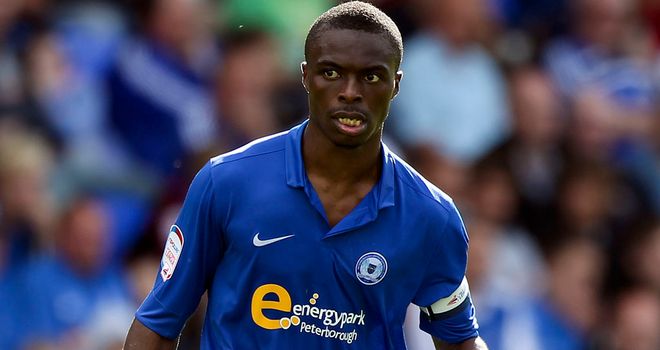 The Championship outfit have confirmed that Gabriel Zakuani, Nathaniel Mendez-Laing, Emile Sinclair and Tyrone Barnett have all been made available for transfer.
Peterborough revealed the news in a statement, only saying it was because of a breach of discipline and that they would not be making any further comment.
The decision comes after a reported incident on a night out.
The statement read: "Peterborough United are disappointed to report that Gabriel Zakuani, Nathaniel Mendez-Laing, Emile Sinclair and Tyrone Barnett have been transfer listed and fined by the football club following an internal investigation into a breach of club discipline.
"The club will be making no further comment on the matter."
Central defender Zakuani, who has made over 150 appearances for the club, was club captain but it appears unlikely he will now continue in that role.
Strikers Barnett and Sinclair both signed for the club last season in big-money moves from League Two clubs Crawley and Macclesfield respectively.
Winger Mendez-Laing only arrived in the summer, joining from Championship rivals Wolverhampton Wanderers.
Zakauni later took to Twitter to protest his innocence. "I went out on a weekend where there's no midweek game. Those that know me know I don't drink or smoke, I was up at 8am for church next day.
"Honestly at the time I didn't feel I did anything wrong as I was home around 2am, I wasn't arrested, no fighting or anti-social behaviour.
"I understand the club are not happy as we are at the wrong end of the table and I have nothing but total respect for the gaffer and staff."