Barnsley manager David Flitcroft wants to stay on at Oakwell
Barnsley manager David Flitcroft has expressed his desire to remain at the club after their Championship survival.
Last Updated: 10/05/13 3:12pm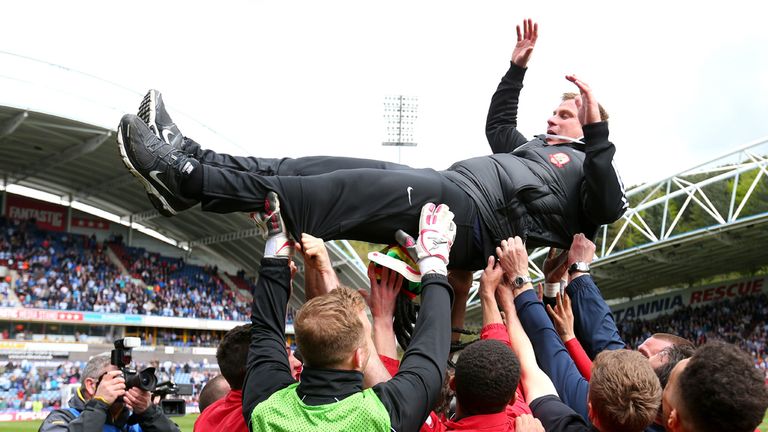 The Tykes drew at Huddersfield on the last day to ensure that they stayed up and Peterborough were relegated to League One.
Flitcroft, whose contract expires this summer, has indicated that he would like to remain at the South Yorkshire club, but it appears that a deal is not as near as indicated by managing director Don Rowing.
"It is our intention to offer David the (long-term) position and David has intimated he would like to take the job. We have just got to dot the Is and cross the Ts now," Rowing had said.
Flitcroft has instead stated that a new contract will require plenty more negotiations.
"We are so behind the eight-ball in our preparations and planning as we have been really focusing on the job in hand," Flitcroft said.
"There is a lot of work to do and negotiations to make sure we have the right structure. I don't want to be scratching (around) like this team has done for the last five or six years.
"I want a bright future for Barnsley Football Club."