Transfer news: Stephen Hunt hoping to earn extended stay at Ipswich
Stephen Hunt hopes he can convince Ipswich Town boss Mick McCarthy that he is deserving of a full-time contract.
Last Updated: 17/12/13 7:59pm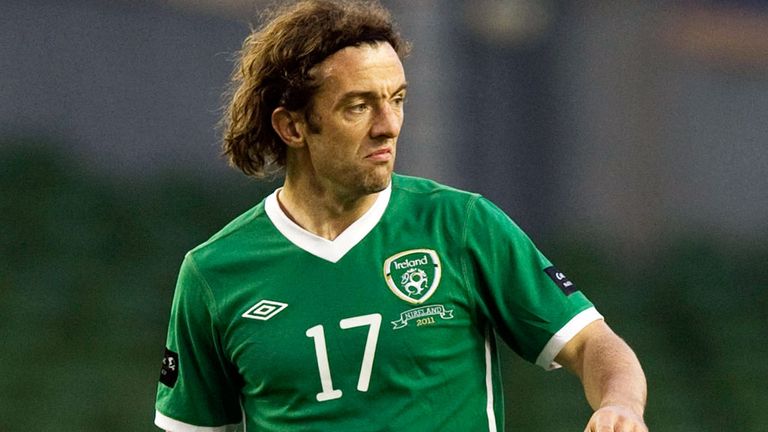 The 32-year-old has agreed a 'pay-as-you-play' deal at Portman Road following his release by Wolves.
He has been forced to be patient in his pursuit of regular football at a new home, but is convinced that he has plenty to offer the Championship outfit.
On the possibility of agreeing a permanent stay in Suffolk, Hunt told the Green Un: "I'm on the right road to getting signed soon if all goes well. I'm happy. I don't want to go anywhere else.
"After being released by Wolves, there was a bit of messing about - contracts being offered and then taken away - I had to get back into football ASAP.
"I called Mick, saying I would play for free and would just accept appearance money.
"He agreed. I arrived here on the Thursday, after a six-and-a-half-hour car journey from Ireland, signed on the Friday and played on a Saturday (at Blackpool)."
Hunt is also hoping that domestic stability at Ipswich will aid his claims to an international recall with the Republic of Ireland - having been out of the fold since Euro 2012.
He added: "In some respects, the Euros cost me a year-and-a-half of my career. I put off having the (hip) surgery I needed. Everything in my life was geared towards the Euros.
"Playing in a major tournament meant the world to me and it is fair to say that was the same for the rest of the squad. Richard (Dunne), Shay (Given) and I played through injury to get there.
"I want to show Martin O'Neill what I can do. I want to play for Ireland again."
He added: "I'm at my best when I am backed into a corner. I had to stand up for myself when the fans went for me last season. The next time I played, I knew I had to prove myself to them.
"I was on the front foot and that is when I play well, when I have to fight and I won three or four man of the matches in a row.
"It is the same now at Ipswich. I am on a short-term contract and doing well.
"When the going gets tough, I show people what I can do. There is no reason why, come March, I cannot repeat that in an Irish shirt because any player who is doing it in the Championship deserves to be knocking on the door of our international team.
"I want Martin O'Neill to know I haven't gone away."