Sky Bet Championship: Leeds United players take full responsibility for 6-0 reverse says Ross McCormack
Leeds United striker Ross McCormack was highly embarrassed by their 6-0 thumping at Sheffield Wednesday on Saturday.
Last Updated: 15/01/14 1:23pm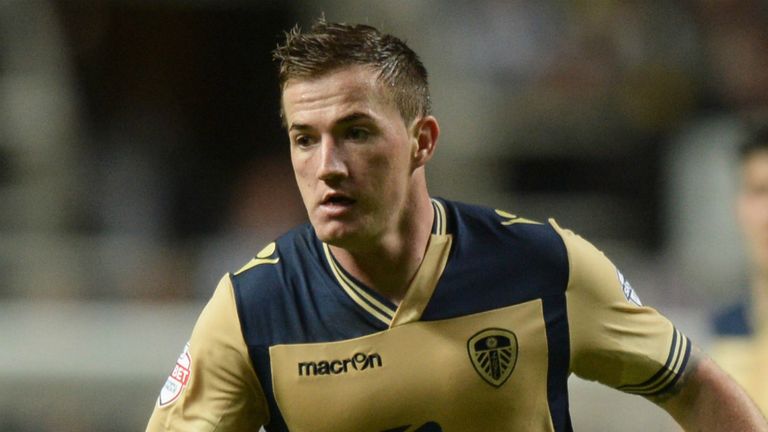 The Whites suffered a Hillsborough mauling against their Yorkshire rivals, just seven days after being dumped out of the FA Cup by League Two Rochdale.
Saturday's reverse was a third successive loss in all competitions for Leeds, leaving them 11th in the Sky Bet Championship and with league leaders Leicester City visiting Elland Road this weekend, they could slide even further down the standings.
McCormack concedes the manner of defeat left a sour taste in the mouth and admits the players and coaching staff have carried out a thorough post-mortem.
"Saturday was highly embarrassing," the Scot told LUTV. "You can't really say how you feel because it was that bad.
"It felt that bad, I've watched it a couple of times since and it's even worse. As players you have to put it to the back of your minds on Saturday.
"We've analysed the goals. Some of them were individual errors which we can cut out, and most of it is about doing the basics right."
Leeds manager Brian McDermott called his players back to their Thorp Arch base the following morning to clear the air and analyse their downfall, which McCormack believes was crucial.
"We had a clear the air talk on Sunday morning," he added. "A lot of people said their piece and it went well.
"If people don't say how they feel it can fester and sometimes you need a meeting like that."
Responsibility
Despite many calling McDermott's tactics into question, McCormack insists the players must shoulder the blame for such a heavy defeat.
"We have to take full responsibility," he admitted. "I've spoken to a lot of fans and a lot of people, and people are going on about formations, but formations don't win games - players do.
"We're experienced enough to know what we should have done and we didn't do that.
"We needed that meeting, we need this week, and we need to get back to doing the things that put us within a point of the play-offs."
McCormack remains optimistic, however, and while sympathising with fans, he claims Leeds must take heart from their recent performances against Championship high-flyers.
"We tend to do well against the teams we're not supposed to," he added. "Last year Leicester and Palace came at a difficult time and we beat them both in the same week. We can beat Leicester, no doubt about it.
"I understand exactly how the fans are feeling. They have every right to voice their opinion. It was 6-0 and a local derby.
"As a player it was hard to take, but as a fan, their life is Leeds United, but if we can get through this period then who knows where it will take us."