Alex Horne says the FA remains committed to grassroots football despite funding cuts
Alex Horne says the FA is disappointed with Sport England's decision to cut £1.6m from their grassroots funding
Last Updated: 27/03/14 12:19pm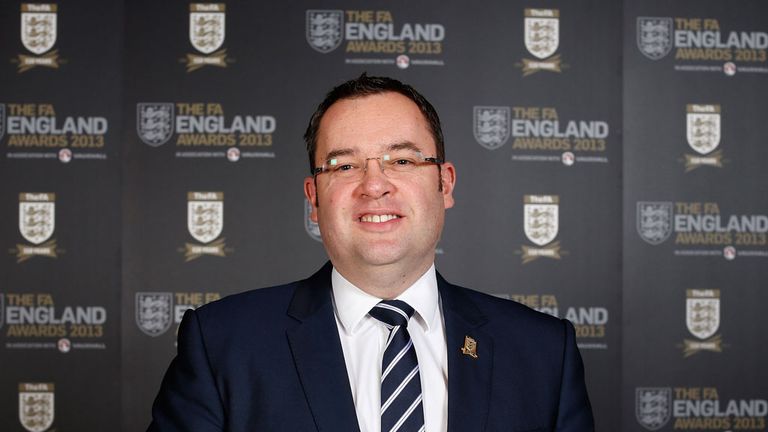 The FA has been hit with a reduction in funding after failing to meet their participation targets, with Sport England instead opting to use the money to create a grassroots 'City of Football'.
FA General Secretary Horne told Sky Sports News that he understands Sport England's decision but does not believe it will impact on grassroots football.
"We at the FA spend the best part of £1m per week on supporting, developing and growing grassroots football," said Horne.
"Naturally we're disappointed that Sport England have done this but we completely understand their performance per results drive.
"We believe in what we're doing in terms of our programmes at every age group. We are trying to arrest the decline in numbers but it won't impact on grassroots football."
Horne believes the cut in funding highlights the struggles team sports are facing in terms of participation.
"People are increasingly looking at other forms of activity," he said. "The availability of decent quality facilities and at decent prices are massive issues for people.
"Around 80 per cent of our football is placed on local authority facilities and we know those local authorities are under huge pressure in terms of maintaining their facilities. That leads to poorer quality facilities and to price increases when it comes to hiring them.
"It's not an excuse but the poor weather this winter has meant the traditional grass facilities are struggling to cope for all team sports."