Keith Andrews looks at Forest's fine start, Watford's win and trouble at the bottom of the Championship
Keith Andrews on both ends of the Championship
Last Updated: 25/08/14 4:21pm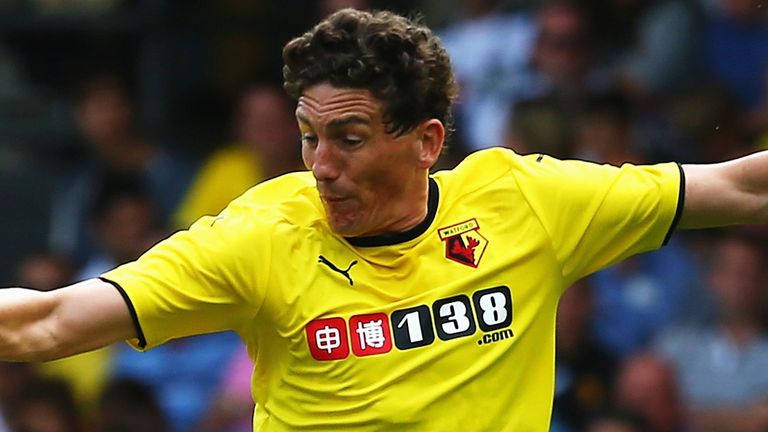 skysports.com will be getting inside the minds of the players this season.
There's no doubting that Forest have had one of the most talented squads in the last couple of years in the Championship but they look a more balanced side this time around
Keith Andrews
This week's blogger, Watford midfielder Keith Andrews, reflects on Nottingham Forest's fantastic start to the season, who top the table on the back of beating Reading.
He is also impressed with Wolves winning formula that got them back into the Championship and of course, Keith and the Hornets are in second place following their victory over struggling Leeds United.
They and Fulham were beaten again and with the Yorkshire side in 21st place and the former Premier League team at the foot of the Championship, Keith gives his thoughts on their troubled starts to the season - and Derby's bouncebackability... 
Leading the way
Nottingham Forest have gone top of the Championship over the weekend with a resounding 4-0 win over Reading. It was a summer of excitement and real optimism for the Forest fans as their former talismanic captain fantastic Stuart Pearce eventually took charge. Things didn't look too rosy in the garden initially as the Chairman Fawaz Al-Hasawi and the manager seemed to disagree publicly about transfer dealings but those creases seemed to have been ironed out as they have produced some very impressive performances in the opening weeks of the season. They have recruited very well in the transfer market and their signings have hit the ground sprinting as apposed to running. Eyebrows were raised in some quarters with the price paid for Britt Assombalonga but he has already chipped in with four goals. There's no doubting that Forest have had one of the most talented squads in the last couple of years in the Championship but they look a more balanced side this time around with natural wide players in Michail Antonio and Chris Burke which will provide the ammunition for the likes of Fryatt and Assombalonga. 
Winning momentum
Wolves have carried the momentum of winning League One into this season and started very well indeed. The job that Kenny Jackett has done at Molineux shouldn't be underestimated as he had to sort a lot of off field issues and try and mould a squad together that could deal with the pressure of firstly playing for a club like Wolves, where expectation levels are always high, but also being the undoubted team to shoot down in League One. A lot of the players are unproven in the Championship but they  seem to have a real hunger to do well and they are playing some smashing football that has seen them defeat all three of the teams relegated from the Premier League. I watched them play live against Norwich in the opening fixture of the season and I thought they were a very well organized team that had clearly worked hard on the training ground as the team shape both in and out of possession as well as the relentless work ethic instilled by the manager gave Norwich a lot of trouble. 
Bouncing back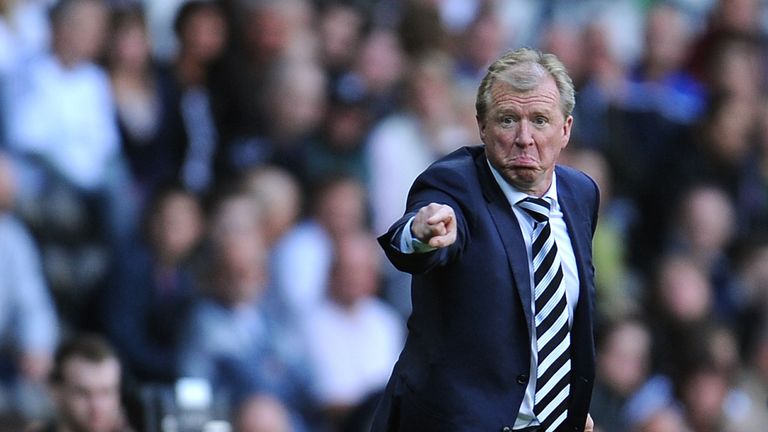 There's always interest to see how the losing side in the play-off reacts the following season, especially in the manner that they lost at Wembley, but I for one didn't envisage Derby having much of a hangover. They have a very good manager that has significantly improved them as a side and individually over the time he has been at the iPro Stadium. They are a team that plays with huge energy all over the pitch  and unless you match that work rate then it's very difficult to play against. They have a relatively young squad but most of them have amassed a lot of matches so they seem like seasoned campaigners. The way they destroyed Fulham on Saturday and had four different goal scorers shows that that they are a side on a mission this season and one to look out for. One player who has started this season very well for them already is Jeff Hendrick - I have seen him at close quarters for a few years now and he has matured into a terrific all round midfield player. Steve McClaren has added another dimension to his game that has seen him cement himself into the Irish international set up and I'm sure he will be a big player for our country for years to come. 
Unhappy camp
The side that Derby trounced on Saturday, Fulham, really do look to be struggling to adapt to life in English football's second tier. There has been a lot of transfers in and out during the summer and the club have put a lot of faith into their undoubtedly talented crop of youngsters including Patrick Roberts and Cauley Woodrow but to field seven players that are twenty one or younger in the starting line up against Derby on Saturday cannot be the way forward for them as a club looking to bounce back or the individuals themselves. It's not fair on these young lads to have to shoulder the responsibility and they need to be introduced gradually into first team football and certainly not all thrown in at the same time. It doesn't look a happy camp there and I would be worried if I was a Fulham fan. 
Common sense
We faced a side on Saturday in Leeds United that has been in the news for all the wrong reasons in recent months and in truth the score line probably flattered us a little as the game changed drastically when they had a man sent off. In the aftermath of the match there was huge speculation that their manager Dave Hockaday was going to be sacked but subsequently within twenty four hours the enigmatic Massimo Cellino announced that he had a change of heart and Hockaday would remain in charge, as the owner put some blame at his own door step by admitting he hadn't 'signed enough good players'. Nice to see a bit of common sense prevailing for once.