Sunderland boss Martin O'Neill calls for break in the Premier League
Sunderland boss Martin O'Neill believes the introduction of a winter break would help Premier League clubs.
Last Updated: 09/03/13 1:07pm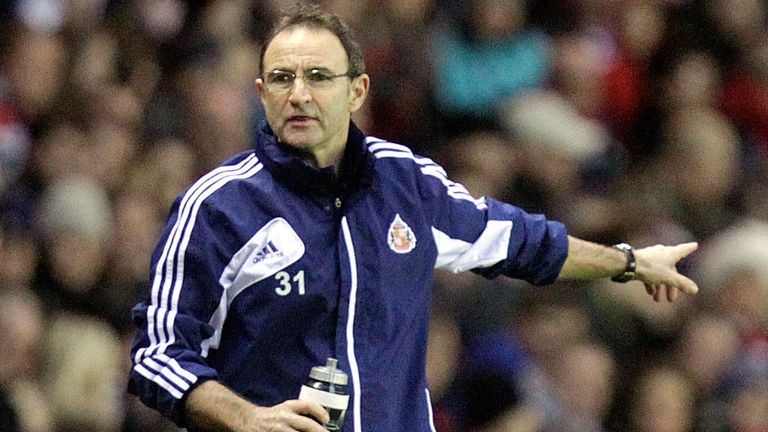 The Sunderland boss is a big believer of a mid-season rest after experiencing it in Scotland with Celtic.
O'Neill took his Black Cats squad for warm-weather training in Dubai after their early exit from the FA Cup left them with a free weekend in the middle of last month.
And the Northern Irishman says a break, even if it was for just a fortnight, could be a huge benefit for clubs.
"I'm a great believer in a winter break," O'Neill told The Times. "I've had the experience of it in Scotland with Celtic.
"My own belief is that we contested a UEFA Cup final very much on the back of having a break.
"You can't narrow it down to just that particular thing, it would be foolish to do so, but I believe that psychologically and physically, it was terrific for us and was a focal point for us from right back in late July when the Scottish season kicked off.
"It was a long season, so it was nice to have a focal point. You got your games played in January and got a bit of a break. Even the supporters wanted it.
"You come back refreshed for the rest of the season, you feel as if you've got more energy.
"This time, ours was a break because we didn't go through in the FA Cup and I would have preferred to have been in the FA Cup, but I still believe it was worthwhile."