Sunderland CEO disappointed by criticism of Paolo Di Canio appointment
Sunderland CEO Margaret Byrne has revealed the club's disappointment over criticism of Paolo Di Canio.
Last Updated: 01/04/13 4:37pm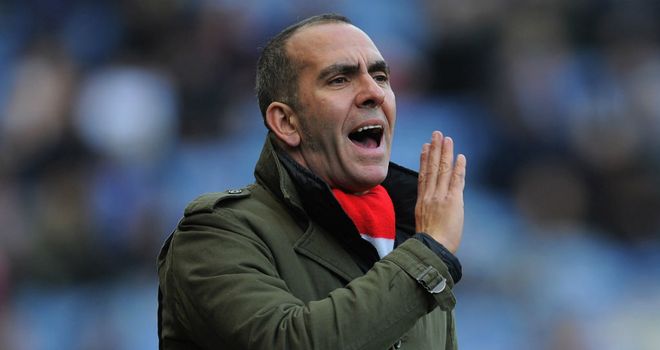 The Italian was the choice to succeed Martin O'Neill as the club prepare for a relegation dogfight, but Di Canio's past political views have stolen the headlines since his appointment.
MP David Miliband resigned from the Sunderland board, but Byrne insists they have hired "an honest man of principle", and that references to Di Canio being a fascist are an insult to the club.
In a club statement, Byrne said: "Sunderland AFC is a traditional football club, with a rich and proud history. It has a strong ethos and ethics and that has not changed in any shape or form.
"Naturally it's been very disappointing to read some of the reaction to Paolo's appointment in the last 24 hours.
"Anyone who has met Paolo and spoken with him personally, as we did in depth before making this appointment, will know that he is an honest man, a man of principle and a driven, determined and passionate individual.
"To accuse him now, as some have done, of being a racist or having fascist sympathies, is insulting not only to him but to the integrity of this football club.
"Paolo has spoken emotively and at length in order to clarify some of the misconceptions that surround him and historical comments and actions attributed to him in the past.
"My role and that of the board is to act in the best interests of this club at all times and in appointing Paolo Di Canio we feel we have done just that.
"It is disappointing that some people are trying to turn the appointment of a head coach into a political circus.
"We are a football club and now want to allow Paolo and the team to focus on the rest of the season."