Martin O'Neill: Former Sunderland boss Paolo Di Canio 'a charlatan'
Martin O'Neill has dismissed Paolo Di Canio, his successor at Sunderland, as a "managerial charlatan".
Last Updated: 11/11/13 10:51am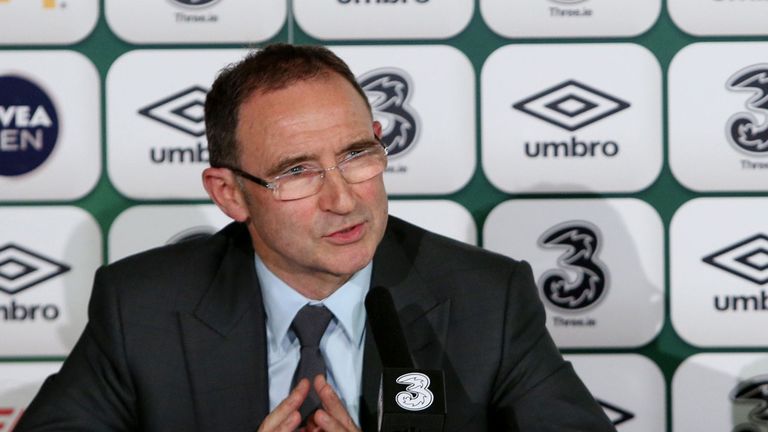 With the Black Cats embroiled in a fight against relegation, O'Neill was fired in March and replaced by the fiery Di Canio.
The Italian immediately criticised the O'Neill regime, saying he had inherited a squad of unfit players.
He went on to keep Sunderland in the top flight but was fired after a disastrous start to the current campaign, ending a turbulent reign which lasted just 13 matches.
O'Neill is now back in football with the Republic and, asked about the man who replaced him at the Stadium of Light, he replied: "Paolo Di Canio? That managerial charlatan.
"Paolo stepped in there and basically, as the weeks ran on, he ran out of excuses. I had a wry smile to myself.
"It was like a 27-year-old manager stepping in and the first thing you do is criticise the fitness of the team. If you've ever seen Aston Villa play, you'll see the one thing I pride myself on is teams being fit."
Ketchup ban mocked
O'Neill also ridiculed Di Canio's decision to ban ketchup from the Sunderland canteen.
He said: "I'm hoping that, at some stage or other, John O'Shea (of Sunderland and the Republic of Ireland) asks me at the dinner table to pass him the tomato sauce - I will dispose of it immediately!
"If I feel you can't win games without tomato sauce I will empty it on his plate, with the chips.
"Paolo is Italian. John Robertson, my old assistant, once said that, if every team in Italy has pre-match pasta for their meals, how come three of them still get relegated each year? It's an interesting point, ability might come into it."
O'Neill admitted that he remains disappointed about his firing by Sunderland and is sure he could have kept them up himself.
"I'd have loved to have the opportunity to sign about 15 players like Paolo did," he said. "I never got that opportunity.
"I think, really, although nothing is certain in football, that, given 20 years of reasonable success in the game, I would have accumulated the five points necessary from the last seven games to have stayed up.
"So yes, I was disappointed, because it was a club that I grew up supporting as a boy."