Premier League: Sunderland striker Steven Fletcher eyes a return to form
Sunderland's Steven Fletcher is hoping he can soon recapture his goal-scoring touch after returning from injury.
Last Updated: 10/03/14 10:22am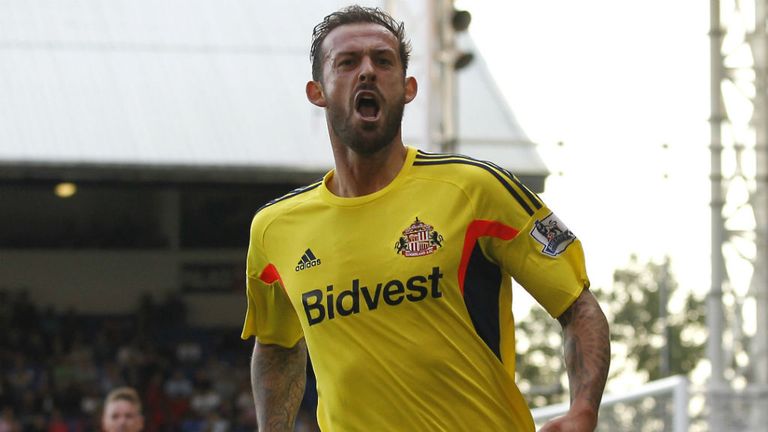 Fletcher made his first start in over a month in Sunderland's FA Cup defeat to Hull City on Sunday, after making his return as a substitute in the League Cup final loss to Manchester City a week earlier.
The Scotland international has overcome his latest problem, an Achilles injury, which he insists was having a major impact on his earlier performances.
"It was affecting me a lot to be honest. At times, it was unbearable, even in training," he told the Sunderland Echo.
"I had to pull out of training a few times, but what the medical team have done seems to have worked.
"Playing 120 minutes in the Man United game (Capital One Cup semi-final second leg) didn't help and after that, it got to the point where it was unbearable.
"I've not really had any problems since I had a couple of weeks out. I had an injection right at the start when I first felt it and that seems to have sorted it out. Let's hope it stays that way.
"I need a goal and then hopefully a few more will come. I'm just concentrating on getting the minutes just now, and hopefully the goals will follow.
"Every striker wants a goal, and I need one to kick-start me.
"I haven't really had a run this season because of injuries, so it would be good to get one.
"It was my first 90 in a while, so it was good to get that under my belt. I'm just disappointed about the result."
Fletcher, who has just three goals to his name this season, insists Sunderland were left very disappointed by their defeat to Hull but they need to pick themselves up and make sure they avoid relegation.
"We've got a big task ahead of us now. We want to stay in the Premier League. We've got to put this behind us and get ready for a huge game against Crystal Palace," he said.
"It went wrong for us in nine minutes. There were a few mistakes from ourselves. We knew if we made any, they would capitalise on them and they did.
"We're disappointed with ourselves because we know it wasn't our best performance, particularly after such a good one in the final."