Championship: Derby County hope to sign four more players this summer
Derby are in the market to sign four more players this summer, according to chief executive Sam Rush.
Last Updated: 15/05/13 4:05pm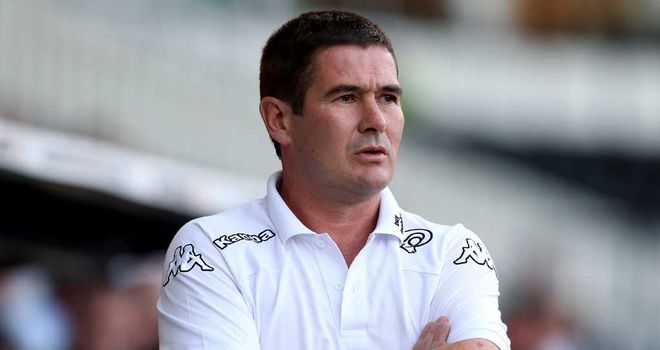 Watford's Craig Forsyth, who can play at left-back or on the left-side of midfield, spent the final two months of the season on loan with the Rams and is one of the quartet being targeted.
Manager Nigel Clough is also on record as saying that he wants to add an experienced centre-back to his squad.
Having already struck deals for striker Chris Martin, who also had a loan spell at Pride Park this campaign, and goalkeeper Lee Grant to join the club, Rush told the Derby Telegraph: "We are looking for about six signings, so to have two done early is good.
"I am pleased we got Chris Martin and Lee Grant done quickly. I think that makes a statement.
"I will be here throughout the summer and Nigel and I will be constantly looking to bring people in. Whether that happens in the next week or so I am not sure, but certainly over the next few weeks we will have additions.
"Realistically, with players who are sought after, they are unlikely to commit themselves in the first week. Their agents will be looking to find options for them and looking to create a market to some degree.
"We can afford to be pretty relaxed about it. We have our targets, it is not limited to two. We have a number of targets.
"We are committed to strengthening, that is absolutely for certain, and committed to having a greatly improved squad before the season starts.
"Our focus is on having a team and a squad that can meet our ambitions and I think those ambitions have been stated now. We need to be in and around the top of this league and we believe we have the makings of a squad to do that.
"Adding some more experience will go a long way to achieving that."