Transfer news: Liverpool rubbish reports of bid for Derby starlet Will Hughes
Liverpool boss Brendan Rodgers admits to being an admirer of Derby's Will Hughes, but insists no bid has been lodged.
Last Updated: 22/11/13 5:29pm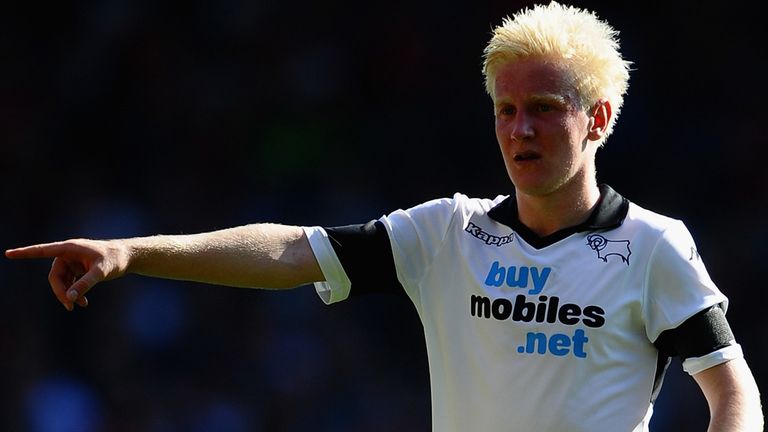 The Reds were first linked with the England Under-21 international over the summer and speculation has rumbled on through to the winter window.
It has now been suggested that a formal approach has been made, with Liverpool looking to steal a march on their rivals in the pursuit of one of English football's hottest prospects.
Rodgers, though, has rubbished such reports and has sought to bring an end to the constant gossip and help to clear Hughes' mind of any potential distractions.
He said: "I never normally say anything about players but I do really feel for this young guy.
"It is something which has been ongoing and I don't normally comment on speculation but I will, because I have the interest of the player at heart.
"This is a kid who, if he picks up the paper, every weekend he is linked with coming to Liverpool.
"This is a very talented young player that either a person or a group of people aren't doing any favours whatsoever by constantly linking him with coming to Liverpool.
"I read we had put in a bid or something had been agreed, and there is nothing further from the truth. There is no bid - there has been nothing."
Rodgers added on the highly-rated 18-year-old: "We are always looking for talent - young players, senior players and he, along with many other players, is probably one we've looked at.
"This is a young kid learning the game.
"He is at an outstanding club at Derby, he has a great manager (in Steve McClaren) there and we sent one of our young players (Andre Wisdom) there to develop and learn.
"I think Will Hughes is a wonderful young talent who just needs to play football and, for me, he is probably at the best place he could be."