Steve Clarke thinks West Brom striker Shane Long could face Southampton
West Brom boss Steve Clarke is hopeful leading scorer Shane Long will be fit to face Southampton.
Last Updated: 02/11/12 4:57pm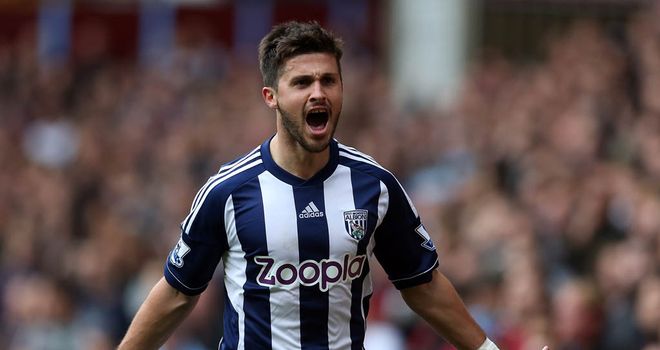 Long has been battling a hamstring problem and Republic of Ireland boss Giovanni Trapattoni has left him out of his squad for the friendly against Greece on 14 November.
But Clarke said on Friday: "It's an unfortunate situation because the Irish want to name their squad two weeks before (the game).
"For us, we are doing with Shane what we've done over the last two or three weeks. We are managing him between games and we are trying to get him fit for Monday night.
"He joined in training today and fingers crossed he will be OK."
And Clarke thinks Trapattoni may change his mind about Long if the forward does play against the Saints.
"Ireland haven't picked him but I'm sure that, if he plays for us on Monday night, they can change their squad," said Clarke.
"I've got no idea if they will and I can't worry myself about what the Irish FA are going to do with their squad. We've a duty to get the players on the pitch for West Brom. That's what we try to do.
"Shane has had this issue for a couple of weeks now and I think we've managed it really well."
A fantastic honour
Clarke will certainly not encourage Long to withdraw from the Irish squad, if Trapattoni does have a change of heart.
"If he goes with Ireland, I'll be delighted," said Clarke. "I've never stopped a player from going to play for their country. It is a fantastic honour.
"It's one regret I've got from my career, that I never played enough for Scotland, and I would never stop anyone from playing for their country."