West Brom's Liam Ridgewell praises boss Steve Clarke for staying calm
West Brom's Liam Ridgewell has saluted manager Steve Clarke for staying cool after some tough weeks.
Last Updated: 13/02/13 1:02pm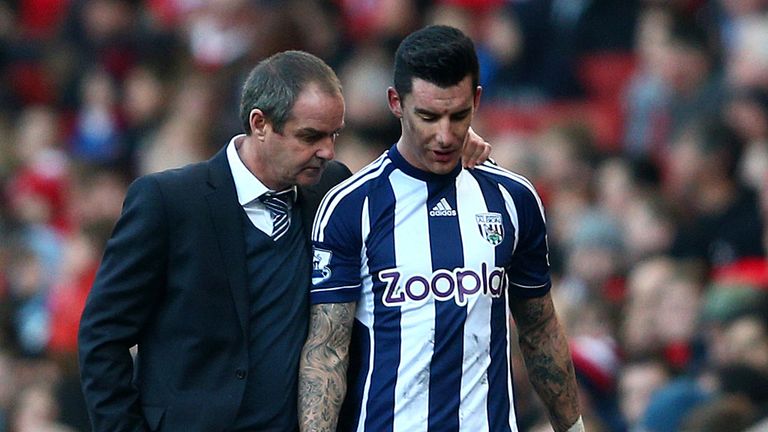 Monday night's 2-0 win over Liverpool at Anfield was Albion's first victory in seven league games and they overtook Brendan Rodgers' side to move into eighth place in the table.
Clarke has had to deal with a number of incidents on and off the pitch in the last few weeks but Ridgewell says that the Scotsman has managed to keep calm throughout.
He said: "He has just been cool. He wasn't too high when we were doing well and he has not been too low in what some people are calling a bad moment now.
"The manager has been great in that respect. He's kept everyone on an even keel and we're just trying to keep it level, really.
"The gaffer's been the same throughout. He's been mellow all the way through and he wants to do well as much for himself as we all want to do for the club.
"It's easy to forget that he's new to management, so it's an experience for him - he's working as hard as anyone else to get it right."
To find out more about live football on Sky Sports, Click here