West Brom boss Steve Clarke plays down Europa League chances
West Brom boss Steve Clarke reckons it is unlikely the team will qualify for the Europa League this season.
Last Updated: 25/02/13 3:29pm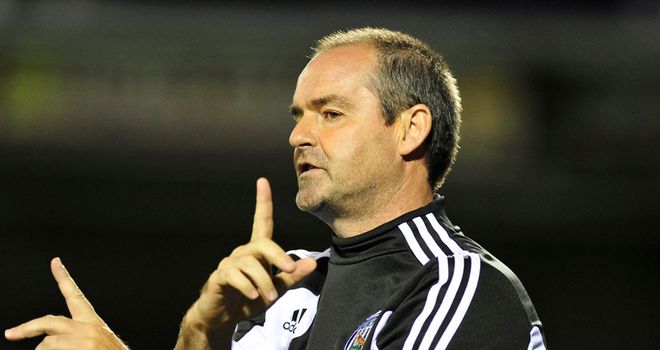 Albion reached the 40-point mark in the Premier League after back-to-back wins over Liverpool and Sunderland and are only two points adrift of sixth-placed Everton.
Clarke has now set a target of 10 more points for his charges before the end of the campaign, but he believes the team has missed their chance to clinch a European place after a mid-season slide following their impressive start.
"I think we are still a little bit away from there," Clarke said. "It is difficult to gauge the Europa League because it only goes down to fifth position at the moment.
"That's all you can say and maybe fifth position is just a little bit beyond us at the moment.
"I'm pleased we reached 40 points but also disappointed it has taken us to the end of February to reach it because we put ourselves in a great position.
"I was hopeful we could reach the target a little bit earlier. The lads know me well. I don't smile, I'm a little bit grumpy and I just keep pushing them.
"Fifty points now becomes the next target and a realistic one."