Steve Clarke on how Manchester United's patience with Sir Alex Ferguson paid off
Steve Clarke doesn't think Sir Alex Ferguson would have been given time to prove himself in the modern era.
Last Updated: 19/05/13 3:49pm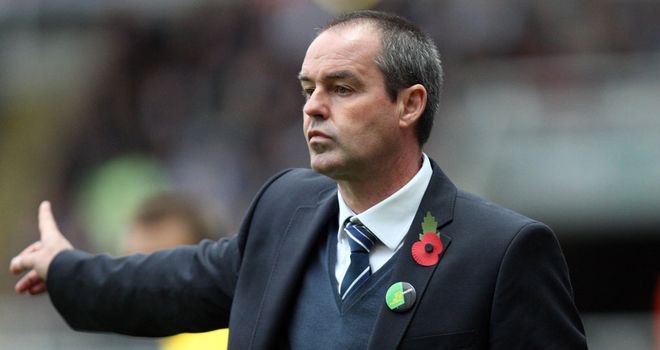 Clarke will be part of Ferguson's last game in charge of Manchester United when the sides meet at The Hawthorns on Sunday, a match that brings an end to a glittering career after more than 26 years at Old Trafford.
But Ferguson's first few years at the club were troubled ones and Clarke doesn't think many clubs would have shown the patience in a manager that United did in the results-driven modern game.
"Would he get three years now like he did at United? No. I don't think so in this day and age. It just shows you, eh? Patience is a virtue," Clarke said.
"Nearly 27 years is a great shift. Listen, he did the hard work in Scotland.
"He started with St Mirren, my club, with a great tradition to build on. So by the time I got there Sir Alex had left but the players he brought into that club carried the club to European competitions for a number of years after that so he gave a good basis there.
"St Mirren did sack him. They were probably forced to sack him - I would imagine Sir Alex in those days was a bit fiery and ready to fight the chairman. I can't remember if the St Mirren chairman said he wasn't manager material, I was a young lad in those days.
"To be a manager or a head coach you have to be resilient; you have to know there will be bad times to go with the good times. The good ones have more good times than bad times.
"He went to Aberdeen and broke the Old Firm monopoly. He came down to England for another challenge and struggled for three years, but he got the time to build because in those days you got the time to build.
"Over the years he's built a dynasty, one of the biggest clubs in the world and they just went from strength to strength, every year they were always challenging for honours so he did a fantastic job.
"Our players will form a guard of honour for the champions. I think our club and Man United can discover if there's anything extra (to mark Ferguson's retirement).
"I would imagine our club would have a presentation, but it would be in the boardroom I would think, to Sir Alex. But I don't know. I am only guessing.
"We will give a guard of honour for the champions that's the tradition in English football, it's a tradition I like. It's good."