Steve Clarke says it is fantastic for West Brom to finish eighth in the Premier League
Steve Clarke believes it is 'fantastic' for West Brom to finish eighth following a 5-5 draw with Manchester United.
Last Updated: 20/05/13 6:55am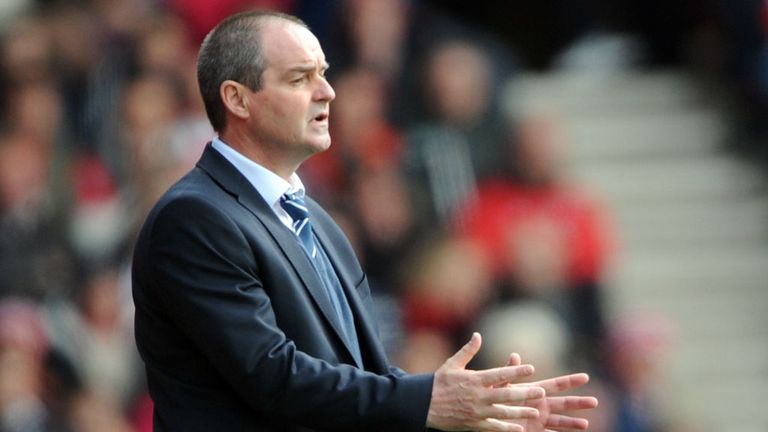 West Brom came from 5-2 down with 10 minutes to go to earn a point, with on-loan striker Romelu Lukaku scoring a second-half hat-trick after coming on as a substitute.
The result ensured the Baggies took eighth spot and Clarke was delighted with how his debut season as a manager had finished.
"I'm pleased," Clarke told Sky Sports. "We've got a great bunch of players and they've given me everything they've got.
"We got off to a really quick start and the second half of the season has been more difficult.
"But for a club of our size and the money we've spent, and the budget we've got, and the size of the stadium, it's a fantastic achievement for this group of players.
"We've finished in the top eight and we've never been out of the top half of the league."
Lukaku was playing the final game of his loan spell from Chelsea and the Belgium international was slightly disappointed West Brom failed to go on and win the game.
The striker said: "It's a great feeling, but we wanted six. I'm happy and sad.
"I got the first hat-trick in my professional career, but then we focused again to try to get a sixth goal to end the season with a win.
"We came back after 5-2 against the champions, so that's a good result."