Premier League: West Brom caretaker boss Keith Downing keen to hand over reins
Keith Downing does not wish to be considered for the permanent manager's position at West Bromwich Albion.
Last Updated: 02/01/14 1:33pm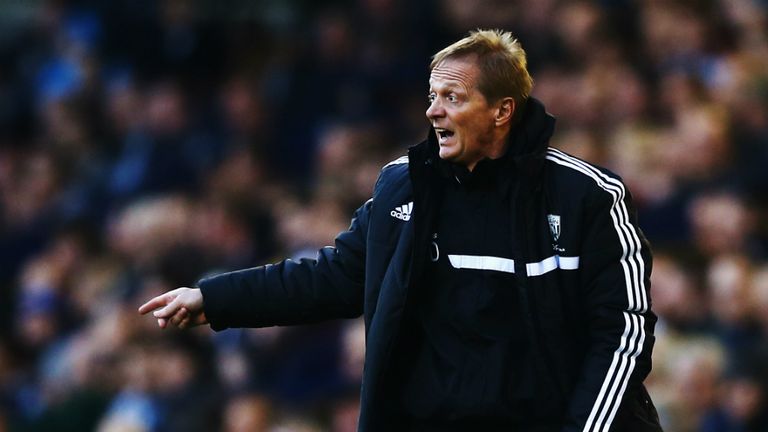 Downing has been in caretaker charge of the Baggies since Steve Clarke was dismissed last month and has yet to suffer a defeat, having drawn three times before the New Year's Day victory over Newcastle United.
He has enjoyed his time at the helm but would be happier in a supporting role and would like to see a permanent successor for Clarke named as quickly as possible.
Questioned on whether he wanted to be considered for the full-time role, Downing said: "No, I don't want it.
"I'm enjoying it - it's easy to say that because I haven't been beaten, but it was always about supporting the club.
"Win, draw or lose, I always intended to support the club, that hasn't changed.
"We needed to change the momentum and I think we did that over the Christmas period, but there is still work to be done.
"It's a big month for the club. It's important, it's massive. The transfer window is open, contracts need to be sorted out, ins and outs, and it's important we get things done quickly. But, as I've said, the club hasn't got anything wrong with the last three appointments."
Downing will prepare West Brom for the FA Cup tie against Crystal Palace on Saturday but he would prefer not to stay as manager until the end of the season.
"I don't think so. I'm happy to disappear into the background," said Downing.
"I've not spoken to the chairman - he's concentrating on trying to get the right appointment.
"But the uncertainty can't go on. A decision has to be made because I can't be caretaker forever.
"The club is trying to get the right person in. My remit was to make sure the team was right, get as many points as we could over the Christmas period.
"And just because we've been unbeaten doesn't make me the best coach in the world.
"My job was to galvanise the players, get the results before the next man comes in.
"We're into January, this is an important month in the football year and the quicker we get it done, great.
"I have been told to carry on - I will set up for Friday and into Saturday (for the FA Cup game against Crystal Palace).
"Once this week is over and we get normality I'm hoping something might get done."