FA wants worldwide ban for Nicolas Anelka
The Football Association has asked FIFA to impose a worldwide ban on former West Brom striker Nicolas Anelka.
Last Updated: 17/03/14 5:14pm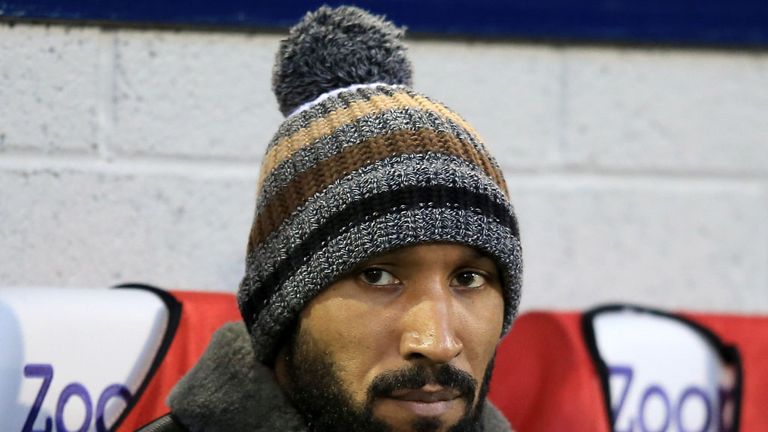 Anelka was banned for five games and fined £80,000 by the FA for performing the 'quenelle' gesture after scoring for Albion against West Ham in December.
The 35-year-old Frenchman used social media to announce his decision to leave the club on Friday but West Brom quickly responded by releasing a statement saying "the termination was invalid as it was not conducted under the correct legal process".
Following this West Brom announced they had sacked Anelka for his conduct that day in December and for his social media outburst and they have given him 14 days' notice of the termination of his contract.
A FIFA spokesperson released the following statement to Sky Sports News: "We can confirm that the FA has contacted FIFA today on the matter you refer to and requested the extension of the imposed sanction to have worldwide effect.
"We are currently analysing the information and documentation at our disposal. Please understand we are not in a position to comment further."