West Brom defender Steven Reid takes positives from 3-3 draw with Tottenham
Steven Reid says the point gained by West Brom in the 3-3 draw with Tottenham could be vital come the end of the season
Last Updated: 13/04/14 1:48pm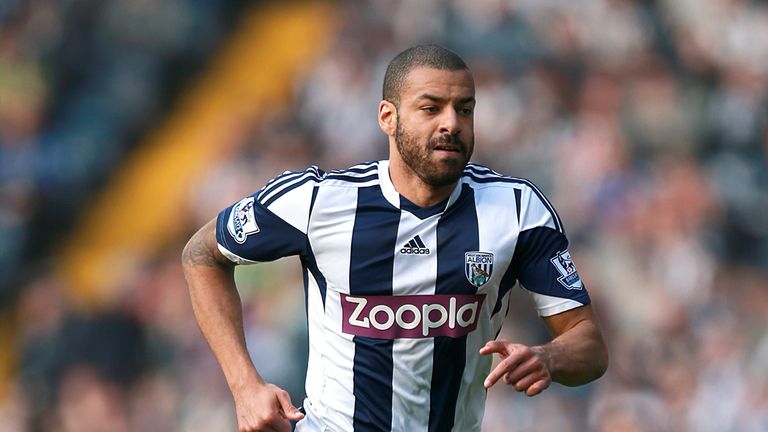 Christian Eriksen's injury-time equaliser ensured Tottenham overturned a three-goal deficit to leave The Hawthorns with a point in a thrilling 3-3 draw on Saturday.
It was the second home game in succession that West Brom have drawn 3-3 due to an injury-time equaliser following the draw against fellow strugglers Cardiff last month.
But Reid is keen to put the draw against Spurs in perspective and is confident 16th-placed West Brom can avoid relegation despite an away trip to title-chasing Manchester City in their next game.
"Going into the game, if we were honest with ourselves, then a point would have been a good result," Reid told the club's official website.
"The feeling I've got personally is nowhere near the feeling I had after Cardiff. We've gone 3-0 up, yes, and we should have held on and won the game.
"But we've just got to stay as positive as possible and look upon it as a good point. It's another point closer to safety.
"It's a deflated dressing room but we've just got to take the positives.
"We're on a decent run at the minute. There's a few teams around the bottom struggling for form and we're one of those in good form.
"It's another point, even though it should have been a win, and we look forward to a nice easy one at Manchester City on Easter Monday!"
Tottenham manager Tim Sherwood felt West Brom paid the price for trying to protect their lead but is confident Pepe Mel's side will beat the drop and stay in the Premier League.
"As much as West Brom were very spirited going forward, I thought they were there to be taken, defensively," Sherwood said.
"You get edgy, don't you. They are fighting for their lives and every point is important. I can understand that and have been in that situation before myself.
"You do get edgy and take an extra couple of steps back. Unfortunately it is the wrong thing to do - I just think in the end, if you let someone else keep throwing punches, you are going to get knocked out.
"It doesn't matter what personnel Pepe changed it with - once the momentum swings towards us, I think it is hard to swing it back the other way.
"I think before the game if you had offered West Brom a point towards safety out of it, they would have taken it.
"They wouldn't have taken it at 3-0 up, of course - certainly, they would have wanted to go on and win the game. But I think it is a vital point towards their safety. And I believe they will be safe."