Chairman Peter Coates says Tony Pulis is best manager in Stoke City's history
Tony Pulis has been hailed as Stoke's "best-ever manager" as he celebrates the 10th anniversary of his arrival.
Last Updated: 01/11/12 10:02am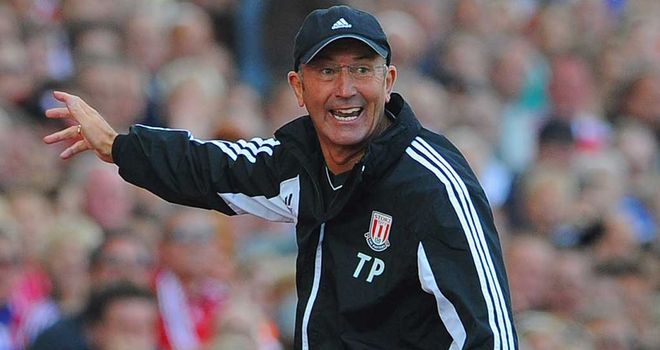 The Welshman, whose decade at the club was interrupted by one season at Plymouth in 2005-6, has established City as a Premier League club with the financial backing of chairman Peter Coates.
And Coates reckons Pulis' achievements bear comparison with the greatest in Stoke's 149-year history.
He told the club's official website: "There was a time when I thought we would never get into the Premier League, but all that started to change when Tony came back.
"He had a clear vision of what he wanted to achieve at the cub and we have made incredible progress in a relatively short space of time.
"He has done a remarkable job to establish the club in what is widely recognised as the most competitive league in the world, where the top teams and top players are world class.
"That is why I believe he qualifies to be our best-ever manager."