Premier League: Stoke City manager Mark Hughes remains confident in Jack Butland's ability despite a tough loan spell at Leeds
Stoke City manager Mark Hughes has deflected the blame for Leeds United's poor record away from Jack Butland.
Last Updated: 20/05/14 2:07pm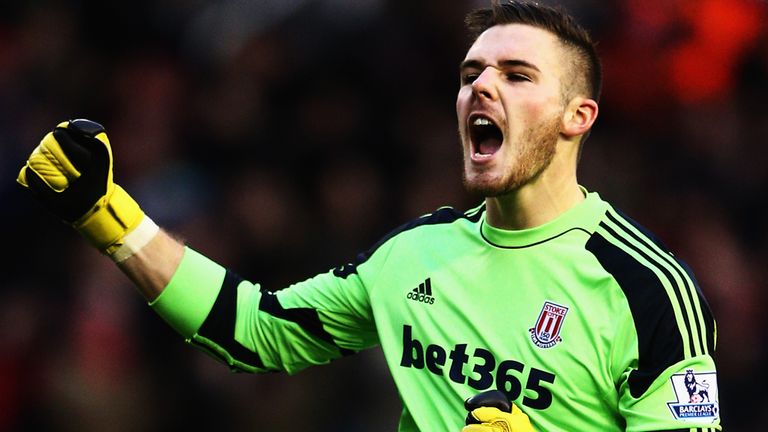 Butland conceded 28 goals in 16 appearances whilst on loan at Elland Road, but Hughes has refused to criticise the 21-year-old.
The Yorkshire club have had a turbulent time off the field this season, with Butland's first two games coming at the height of that. They suffered 5-1 and 4-2 home defeats at the hands of Bolton and Reading.
Leeds conceded just four goals in their final six games, however, shining a brighter light on the end of Butland's loan spell.
Hughes says he has since analysed all of Butland's performances whilst away from the club, and believes there are few occasions where the promising keeper was to blame.
Hughes told the Stoke Sentinel: "He's had plenty to do, but that was the intention, and that's why we also sent him to Barnsley earlier on in the season.
"Leeds obviously have expectations and high demands on their players and that's what he will also get here in the Premier League, so it was important for him to play where there was that level of expectation.
"I have looked at the goals and you can't lay them at his door.
"He's still learning and it's been a difficult run for Leeds, but that's certainly not as a consequence of Jack."