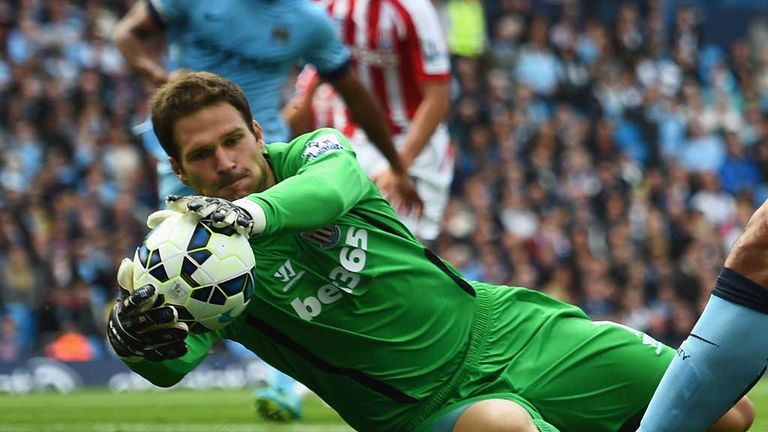 Stoke City goalkeeper Asmir Begovic insisted the Potters fully deserved their shock 1-0 victory over Premier League champions Manchester City at the Etihad.
A superb individual goal from Mame Biram Diouf in the 58th minute proved to be the difference between the two sides.
Begovic said: "It couldn't have gone better for us today. We came in with a very good game plan and executed it to perfection.
"The lads did the job and we defended brilliantly. I think when you put that kind of work in, you are going to get some rewards.
"Thankfully we took our chance at the other end and got the three points which we needed.
"It's hugely satisfying for me to keep a clean sheet but also for the whole team.
"I think the lads dug in really well and blocked a whole load of shots and defended bravely at times and that's the kind of effort you need to put in when you come to a place like this.
"We stayed disciplined, we stayed together, we really worked hard as a team and I think we deserved something out of the game which was good for us."
Begovic was also full of praise for former Manchester United striker Diouf after he netted his first goal for the club.
He said: "It was good for him. We've seen the quality he has in training, we believed in him and the best thing about him is that he works so hard.
"He's such a good guy, so we're all pleased for him to get the goal and he deserved it for all the effort and work he's put in. So hopefully he can get some more going forward."
Winger Victor Moses was also a happy man following the victory.
He said: "Everyone was buzzing to come up here and get the three points it's like a dream really but we're very pleased to get the three points at the end of the day.
"The manager, the players and the fans are very pleased with the three points today."