Sheffield Wednesday boss Dave Jones hails survival achievement
Dave Jones hailed Championship survival as a greater achievement than last season's promotion.
Last Updated: 04/05/13 6:57pm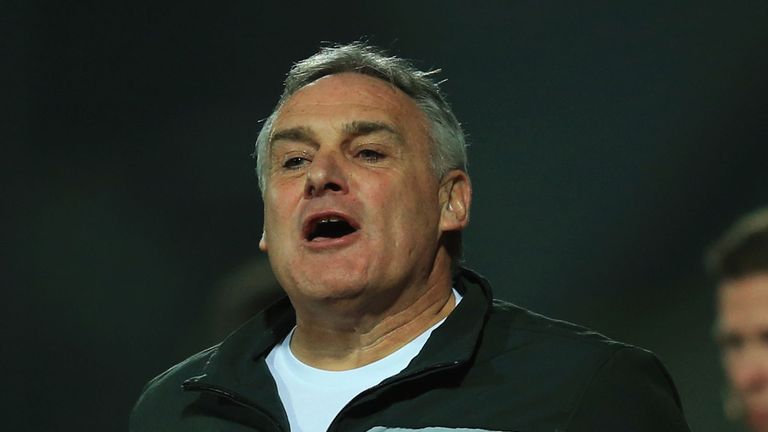 Wednesday started the game just one point and two places above the drop zone but first-half goals from Steve Howard and Leroy Lita spared the Hillsborough faithful any lingering jitters.
Jones said: "This is a far bigger achievement than last year. Nobody will ever sway me on that because this has been a tough year for this football club.
"I think we've moved up about four places so when you look at the table it looks like an easy one.
"But it's been a tough one and I am delighted with everybody associated with the club.
"That includes the supporters as well because they has been absolutely next to none.
"Everything was in jeopardy: if the club gets relegated it affects everybody, not just the players - the supporters, the whole staff. So I made sure the players knew about that today: their responsibility is to keep this club in this division."
Firing a warning of intent to his employers, he added: "We've achieved what we set out (to do). We got promoted, we stabilised for another season at least in this division.
"Now it's what do we do? Do we push on or do we stagnate - you don't employ me if you want to stagnate; I want to push on."