Vincent Tan says he plans to remain as Cardiff owner for the long-term
Owner Vincent Tan has dismissed reports that he is ready to sell Cardiff after they won promotion to the Premier League.
Last Updated: 28/04/13 3:43pm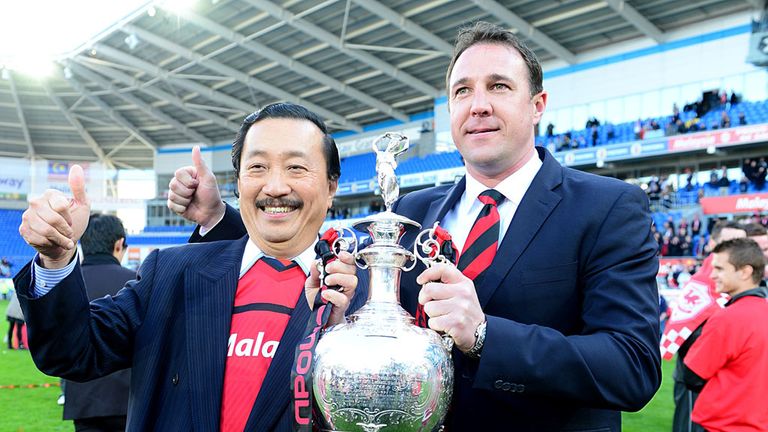 The Malaysian businessman was quoted by press in his home nation as saying he was ready to listen to offers for the Championship title winners.
However, Tan insists he plans to stay with the Bluebirds for the long-term and has vowed to invest in the squad and the club's facilities.
"God willing, I'd like to be here for the long haul," Tan told BBC World Service. "I'd like to see this club stay in the Premier League and would like to manage it prudently [and] wisely.
"I think we have done that under our charge. I think we have done a much better job than all the previous management.
"We'll continue to manage it well, keep the finance in good shape so they don't get into trouble. We hope the club will be around for a long, long time in the Premier League.
"I've been bitten by the football bug but at the end of the day we have to run this like a business so it can stay successful.
"We cannot run it by simply spending money. If we don't manage it prudently then we'll be in trouble.
"We've seen some of the clubs that have been in trouble, Leeds United and Portsmouth. We don't want to be in that kind of situation.
"We try to keep the debts very, very low and if possible debt free. And make sure that we can stay in the Premier League for a long time."