Cardiff take action following reports their starting XI was leaked last week
Cardiff are continuing their probe into the alleged leaking of team information to Premier League rivals Crystal Palace.
Last Updated: 12/04/14 5:48am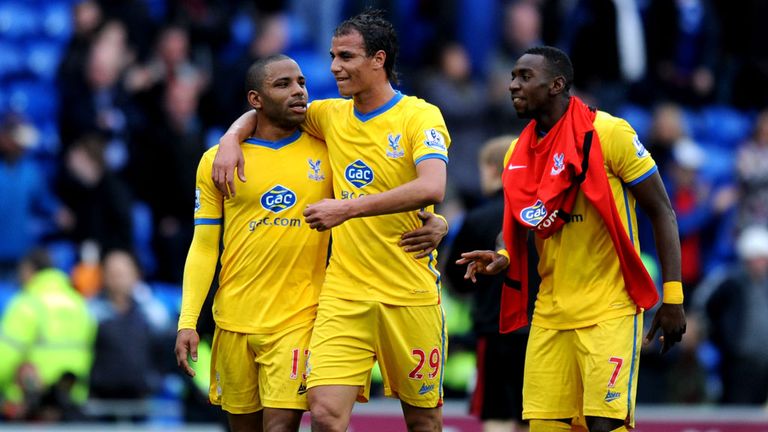 Palace won a relegation six-pointer 3-0 in Cardiff last Saturday to pull eight points clear of their hosts, who were left six points adrift of safety with five matches left to play.
And it emerged on Friday that chairman Mehmet Dalman has complained to the Premier League that Cardiff's starting line-up was leaked to their opponents in the build-up to the match.
It was subsequently reported that one member of the Cardiff staff had been sacked and another dismissed in the wake of the alleged leak.
However, fresh reports have emerged saying that, while the situation is ongoing, there have not been any dismissals so far.
And it is understood that Premier League officials have requested information on Cardiff's case.
Crystal Palace's sporting director Iain Moody used to work at Cardiff but issued a strong denial when it was suggested that he had encouraged somebody at the Welsh club to feed him details about their line-up.
And Cardiff manager Ole Gunnar Solskjaer said on Friday morning that he could "categorically" rule out any alleged leak coming from one of his players.
"When you are in a football club, you stick together," he said. "That's the key."
And Cardiff captain Steven Caulker said: "To be honest with you, there have been problems like that all season, where certain things have been leaked.
"For me, it is frustrating. We need to focus on getting things right on the pitch, not what's going on off the pitch.
"It has obviously come from somewhere. That's down to the gaffer and the staff above him to sort stuff out, and we can just focus on playing football.
"A lot of stuff has been going on off the pitch all season, and that has been highlighted in the press. It is important we all ignore all that stuff. Our performances have not been up to scratch of late.
"I find it hard to see where it could be coming from. Until the Premier League have investigated it and got to the bottom of it, I certainly won't be pointing any fingers."