Ole Gunnar Solskjaer knows next week's game at Sunderland could have huge implications
Cardiff boss Ole Gunnar Solskjaer says next Sunday's Premier League clash with Sunderland will be like a "cup final".
Last Updated: 22/04/14 2:28pm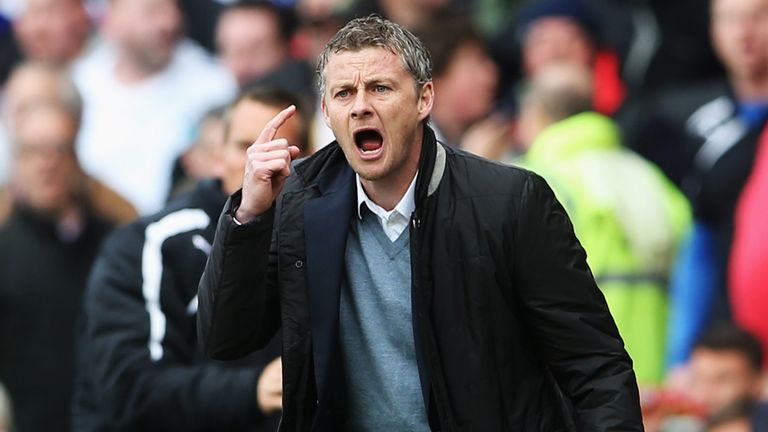 The two sides remain in the relegation zone but improved results of late mean both have a realistic chance of beating the drop.
And Solskjaer said: "Next weekend it is a proper cup final.
"If you talk about league games that mean the same for both teams, then that is us and Sunderland. Next weekend will be the same mental test for both.
"It is a massive game for us, and we will prepare as if it is the last game we will ever play.
"I think we will probably have to have five more points to give us a chance. I don't think 34 points will be enough, 35 might be enough, and 36, I think, will be enough.
"The players have come through some adversity. As a group, they are all fighting for their lives as Premier League players. They all want it, and every one of them is chipping in."
Goalkeeper David Marshall has been a particular star for Cardiff and produced two more great saves during Saturday's 1-1 draw with Stoke.
"We do keep him busy," Solskjaer added. "Stoke was one of the less busy games he has had, and he showed the concentration levels by producing two fantastic saves."
Asked if he would be in Solskjaer's Premier League team of the season, the manager added: "Yes.
"I would pick Marshy if I could, every day of the week. In the league, in his current form, yes."
Cardiff will finish their season at home to Chelsea on May 11, but Solskjaer says the fixture may not prove quite as daunting as it appears.
"It is three weeks until Chelsea, and a lot can happen by then," he said.
"They could win the league, they could be in the Champions League final, or they could be in Brazil in some of their heads at the World Cup. You never know."