Ian Holloway confirms no bids received for Wilfried Zaha
Ian Holloway says Crystal Palace have had no bids for Wilfried Zaha but knows he has little control over his future.
Last Updated: 03/01/13 6:05pm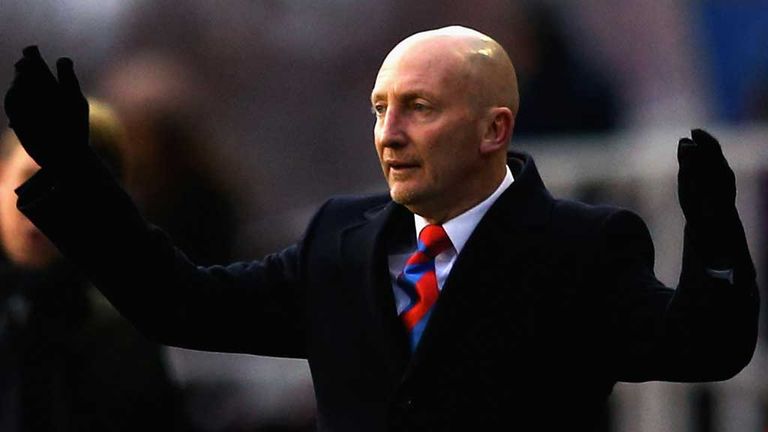 While it is understood Manchester United, Arsenal, Chelsea and Tottenham are all in pursuit of the 20-year-old, Palace are determined to keep him, with Holloway saying Selhurst Park the "best place" for the youngster.
When asked if the club had received a bid, the Eagles boss said: "No, it's all pretty boring at the moment."
However, Holloway knows if the big clubs do come calling with a large offer, his hands will be tied.
"Has anybody got any say in it?" he said.
"Did Wigan have any say in losing Victor Moses to Chelsea? What chance have you got when these clubs are getting richer and richer?
"All we are trying to do is play a certain way, keep the lad playing a certain way and try to improve ourselves.
"That's what the Palace fans want, it's what the board want, it's what I want and it's what the boy wants.
"If it happens am I in control? Probably not. Is my chairman in control? Probably not. We'll look at the deals, say, if there are deals but why worry about something that hasn't happened?
"I'm sure the directors, who saved the club with their money, will have a say about how much they might want if it happens - is there a deal where we get him back as well? Who knows?
"I'm only concerned about my team and Wilf being a part of that team and playing as well as he did in our last game.
"I never worry, I'm a lucky person to be in charge of this group. I always cover every base but I believe Wilf's best place is here with us at the moment."