Peter Ramage says Crystal Palace are out to impress in Premier League
Peter Ramage believes Crystal Palace have as good a chance as any other promoted team to compete in the Premier League.
Last Updated: 20/06/13 12:09pm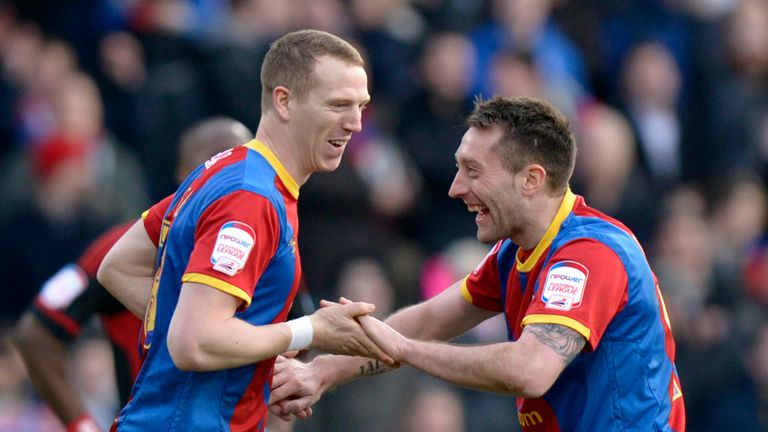 Palace start the 2013/14 campaign with a home game against Tottenham before trips to Manchester United and Liverpool within the first two months.
And Ramage, who agreed a two-year deal with the club after they secured their top-flight return, is relishing the chance to impress against the elite.
"We've got as good a chance as any other team that's gone up," said the 29-year-old.
"Everyone expects the three that have come up to go down.
"You've got to take every game as it comes, go out and put in performances and as long as that's good enough for the supporters and manager, hopefully that will be good enough to get you the result on the day.
"It's going to be tough. We are under no illusions because there are no easy games. But hopefully we can pick up results and stay in the division.
"If someone was to offer us 17th I think most people would snap their hands off now. That will be the target but if we can go higher, that's a bonus.
"But I'm champing at the bit to get going now. It's the Premier League. To have that badge on your arm means everything to a footballer.
"It's where I always dreamed of playing and I've been fortunate enough to play a few games there and now I'm back I'll do everything I can to get in that team against Spurs."